Home Upgrades That Are Worth Every Penny in Louisville
14 Oct, 2020
•

0 Comments
Your home is your greatest investment, but it needs regular upgrades to maintain its value. All home repairs have value, but some renovations deliver more value and have a higher ROI than others. In general, the renovations that add the most value are the ones that wow home buyers when your house sells.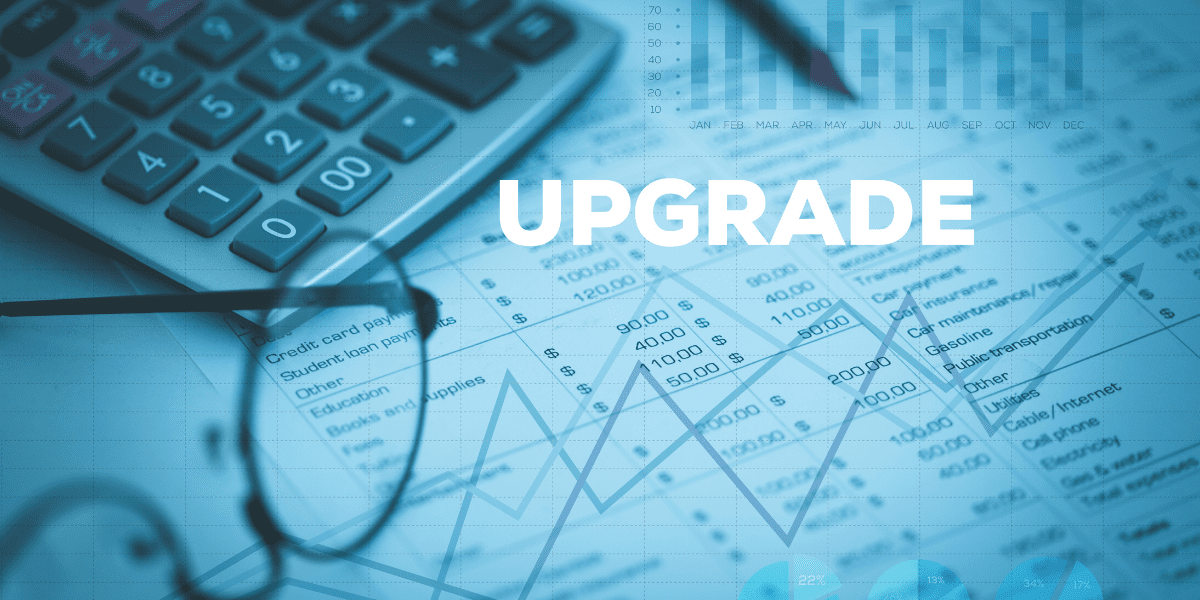 Controlling costs and doing the work with a reputable contractor can help you get the greatest return for your investment. Knowing which renovations are most desirable to buyers and which renovations provide lasting value can help you decide what kind of changes and repairs to make to your home.
Below, we've listed some of the most valuable home improvement solutions for homeowners in Louisville.
Bathroom Remodel
There are many reasons why you should remodel your bathroom, but keep in mind that bathroom remodels come in tiers, from midrange to upscale, so if you're remodeling your bathroom, one of the first things you'll have to decide is how much you're willing and able to spend. When it comes to bathroom remodeling cost, it's important to keep in mind that increased costs do not correspond with increased ROI. In fact, controlling costs can help you get more money for your investment, as long as the changes you make are desired by consumers.
Cosmetic changes pack a punch when it comes to good bathroom remodels. Home buyers like to see features like new ceramic or stone floors, fresh paint on the walls and lighting upgrades. If your bathroom is really out of date, we recommend installing a new vanity with sink and cabinets to create a focal point.
Kitchen Remodel
The average minor kitchen remodel includes new flooring, new countertops, refinished cabinets or cabinets with new doors, some appliances replaced, new sink and faucets. Like bathroom remodels, you are going to want to know the cost of the kitchen remodel before moving forward.
One of the questions that homeowners tend to ask when they're trying to decide if it's time to remodel their kitchen is whether the cost is worth it. A minor kitchen remodel can almost completely pay for itself when the time comes to sell the house.
Remember that the kitchen is functionally the heart of the home. It's in the kitchen where guests gather during parties, and it's here that parents spend time cooking, helping kids with homework and making cookies for the holidays. It's easy for home buyers to imagine themselves in new kitchens, making meals and keeping house, so many of them are attracted to homes with newly redone kitchens.
Are kitchen upgrades worth the money? Absolutely. Need kitchen upgrade ideas? Work with a qualified contractor to discuss your home improvement solutions.
Deck Addition or Remodel
New decks are a favorite investment for homeowners because decks are relatively inexpensive and deliver high ROI. Decks are also fun. They can turn your backyard into the perfect outdoor living space, where it's possible to entertain, spend time with family, eat dinner or soak up the sun. When you're deciding what kind of deck to install in your home, you'll have to make a choice between pressure treated Louisville lumber or composite decking.
Both options are popular for their own reasons. Pressure treated lumber is typically inexpensive and long-lasting; however, COVID has increased the prices of lumber by 35%, which is important to know when making a decision. On the other hand, composite decking is one of the most durable exterior-grade materials available.
Keep in mind that if your goal is to improve your home's value and get the highest ROI, it's important to control costs. Consult with your contractor to get the best value out of your home remodel. A Louisville builder can help you decide which materials are best to help you meet your remodeling goals.
Basement Remodel
Basement remodels, particularly basement finishing projects turn your basement into livable space. This functionally increases the size of your house, giving you more room for entertaining, storage, living and spending time with members of your household. A good basement remodel can provide your home with a rec room, hobby room, family room or even a bedroom.
Basement finishing projects have an ROI between 70% and 75%. Again, controlling the basement remodel costs is the best way to increase ROI for this type of project. Plan your project in advance to shop around for good deals on materials.
Sometimes it's tempting to hire the contractor who costs the least, but this is a mistake when it comes to a job as important as basement finishing, where moisture control is critical for the success of the renovation. Contractor error could lead to moisture problems and even mold or mildew. To avoid problems, hire a trusted contractor in Louisville.
Louisville KY Home Improvement
Once you get started with home renovations, you will realize that there are many inexpensive ways to raise the value of your home.
So you just bought a home and you're hoping to spruce up the property? Assess your needs based on your home's strengths and weaknesses. Home improvement is about making your house a place where you can feel comfortable, happy, and safe. It's not always about the money: it's about what you need to make your house feel like home. Contact Louisville Handyman and Remodeling to discuss home improvement in Louisville, KY.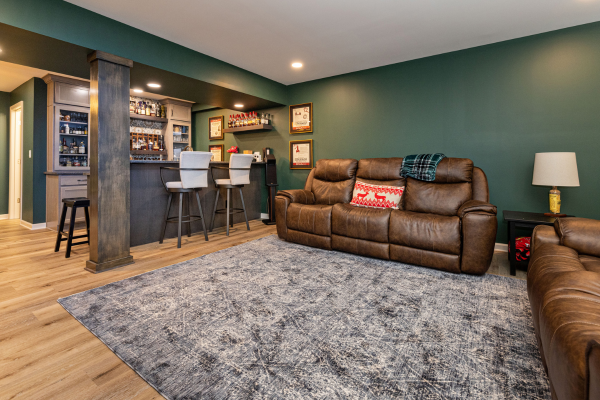 Louisville Handyman has been in the business long enough to encounter a myriad of misconceptions and myths associated with the design-build process. So today, we're taking a voyage into mythbusting territory. Let's unpack some common myths and highlight the best ways to sidestep potential pitfalls on your way to the home remodel of your dreams.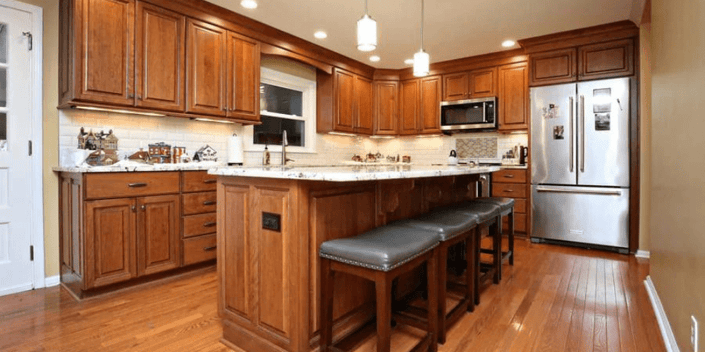 Welcome to another insider chat with Louisville Handyman, where we're all about turning your house into a home. Today, we're focusing on a topic close to the hearts of the hospitable folks out there – remodeling for entertainment. Whether you're looking back on past holidays and imagining how much better they could've been with an open-concept kitchen or daydreaming about transforming your basement into a bustling entertainment center, Louisville Handyman has got you covered.