6 Reasons to Create an Open Floor Plan
28 Jan, 2021
•

0 Comments
Does your house have a small choppy floorplan? If so, why not consider remodeling your Louisville home to create an open floor plan?
Open floor plans are still very popular and have been for quite a while now, and for good reason. Open floor plans offer flexibility that is not present with many floor plans from the past. You may find yourself in a house that was built where each room was designed to be a separate space and are unsure of how to rethink your floor plan to make it a more open flexible space. We are here to help!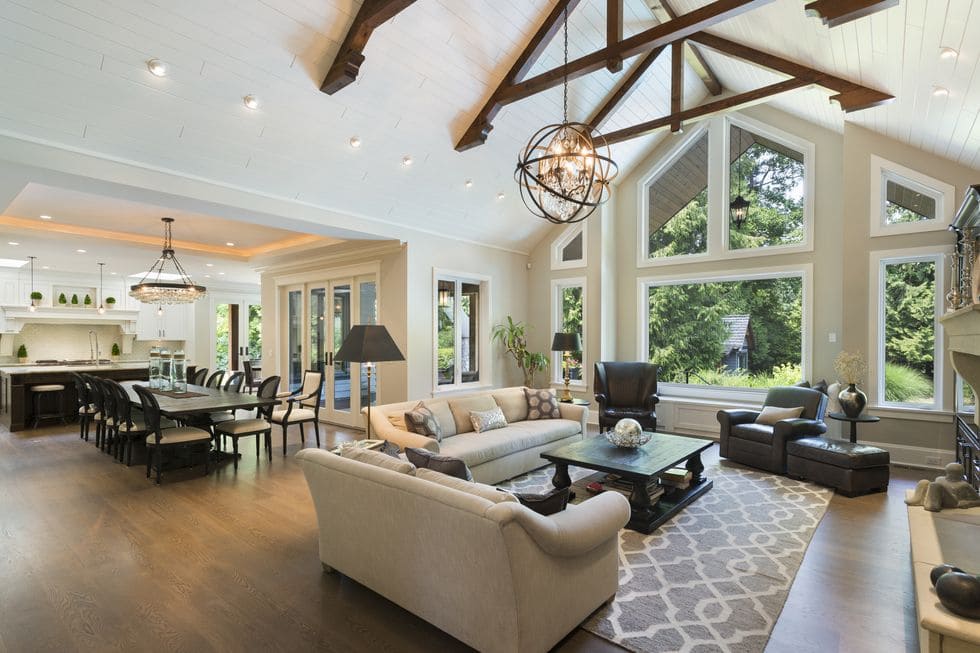 Six Reasons to Create an Open Floor Plan in Your Home
Let's take a look at some of the benefits of having an open floor plan and what makes a good floor plan design.
1. More Space Means More Freedom to Do What You Love
The more space you make useable in your home, the more freedom you will have to do the things you love. Do you have a room in your house that is too small to be functional? Does your kitchen not have enough room for family gatherings? With some thoughtful changes, your existing house can function better for you and your family. Sometimes it can be as simple as taking off a door and creating a large doorway to make your house feel more open. Other times, it can be removing a wall to dramatically expand your usable space.
2. Make More Light in the Space You Already Have
Does your home feel dark or lack natural light? By changing to an open floor plan, you can bring in light from other rooms to take advantage of windows, skylights and lighting you already have in other rooms. Open floor plans are not just for the main living area of the house. An open floor plan can be applied to basement floor plans as well with equal benefits. For example, with a walkout basement, you can bring the nature light from the walkout side of the basement into the rest of the basement with careful, thoughtful design.
3. More Flexibility of Design Helps Incorporate More Functionality
Does an open floor plan add value? Are open floor plans cheaper? Yes, on both accounts. Open floor plans are extremely popular and, therefore, add value by making them more attractive to buyers. An open floor plan can be built leaving a wide-open space which can save you cost in both materials and labor during your remodel. Last, an open floor plan allows you to change the way you use the space over time without having to call in a remodeler.
4. A More Up-To-Date Floor Plan the Whole Family Can Use
What makes a good floor plan? A good floor plan is one that is modern and up to date so it suits your particular needs. A good floor plan is one that provides some benefit for each member of your family. You can use your open room floor plan for entertaining. An open floor plan leaves plenty of room for pool tables, hobbies, dancing, buffets, birthday parties, and anything else you like to do. Then you can push your couches and other furniture back to their place after the party and use that same room for your normal daily activities.
5. Give Yourself More Room for a Custom Redesign
If you are wondering—how do you make a new floor plan? That will depend on what you are trying to achieve in your new room. We like to start with a list of what you love about your house and what frustrates you about you house. Have a clear understanding of both allows you to refer back to this list when evaluating new floor plans. Many times, shift to an open floor plan starts with the new for a larger space like a new kitchen or master bath. By looking at spaces not used very often in your home, often you can repurpose this space to give you room for your new kitchen, walk-in closet or master bath.
Most people look for a professional when it comes to redesigning a floor plan. Having an experienced remodeler or architect help with a new design means you have someone who has completed lots of other projects, so they can save you from making mistakes. This is especially true when it comes to basement floor plans or other open floor plans, as well as kitchens and bathrooms. A professional will make sure you get exactly what you need versus having to deal with overlooked or incomplete items that will ultimately cost you more in the long run when you must pay to have them corrected.
6. Multi-Purpose Spaces are More Desirable in Today's Market
When you go to sell your house, you will be competing against houses that offer split ranch floor plans, luxury master suite floor plans, and open floor plans that everyone wants. Why not make you house more livable for you and your family and make it more attractive to buyers down the road.
Using 3D Software to Design the Perfect Floor Plan
What adds most value to a house? A good, well thought out floor plan is what will add the most value to your house. And the best way to design a good, well thought out floor plan is to use 3D software to design your new room.
Why are 3D floor plans better than standard floor plans? That's easy—3D floor plans enable you to see the finished product before any construction has begun. Using 3D software allows you to look at multiple designs of your exact home and the design of your new room so you can make changes without having to pay for a change order after the construction has been completed.
With 3D software, you can experiment with different designs to see which one incorporates everything you need in the room and to see what works and what doesn't. Then you can make all the changes you want at no extra charge versus a standard floor plan that is harder to envision and expensive to change.
What's Next?
Are you considering an open floor plan for your Louisville home? Or perhaps you have a few questions first? Either way, we would be happy to help. Please Contact Louisville Handyman & Remodeling today. We are family-owned and operated and have been serving the Louisville area since 2002 and look forward to serving you too!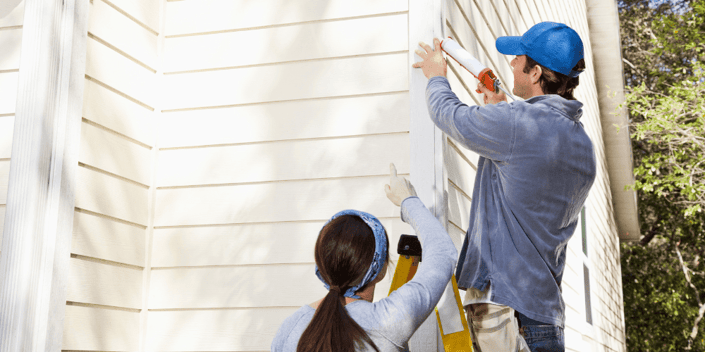 Owning a home is both a privilege and a responsibility. As the seasons change, so do the tasks required to keep your home in pristine condition. From minor challenges like fixing a leaky faucet to slightly more demanding tasks like checking HVAC filters, it's essential to have a home maintenance plan in place to tackle the tasks that keep your home functioning as it should. Louisville Handyman is here with a comprehensive homeowners guide to provide a comprehensive all-season checklist, helping you ensure your home remains the cozy sanctuary you deserve.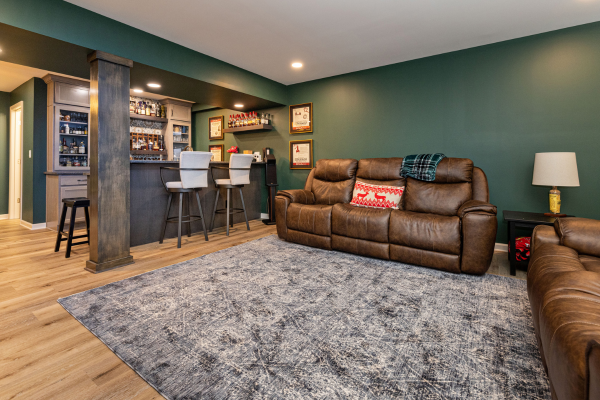 Louisville Handyman has been in the business long enough to encounter a myriad of misconceptions and myths associated with the design-build process. So today, we're taking a voyage into mythbusting territory. Let's unpack some common myths and highlight the best ways to sidestep potential pitfalls on your way to the home remodel of your dreams.