4 Reasons Why You Should Remodel Your Bathroom
18 Jun, 2020
•

0 Comments
Your bathrooms see a lot of daily use and are exposed to harsher conditions than other spaces in your home. For this reason, your bathrooms need to be updated every 5-10 years to ensure they stay comfortable, stylish, and energy efficient. If you aren't sure if you should remodel your bathroom, consider these four important reasons why you should remodel your bathroom:
Preventing Mold and Mildew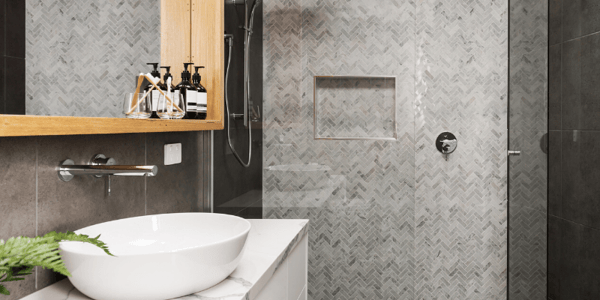 Every shower, bath, and hand wash adds to the humidity in your bathroom. Unfortunately, older bathrooms tend to lack proper ventilation, so as water accumulates on surfaces, it can quickly fuel mold and mildew growth. Once mold appears in your bathroom, you'll find it eventually spreads into other parts of your home. Inhaling the spores released by mold can trigger respiratory issues, especially if a family member already has asthma. Remodeling regularly allows you to discover and eliminate mold while adding features like exhaust fans to lower humidity. Be sure to know the mistakes people make when remodeling their bathroom before you begin upgrading.
Adding Storage Space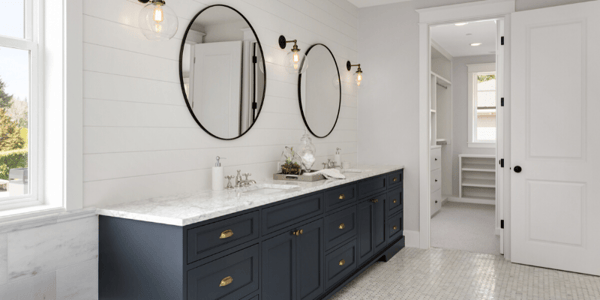 Bathrooms work best when you can keep extra toilet paper, cleaning supplies, towels, and more in the room itself. Everything you could need stays within grasp rather than in some other storage area that's hard to access when you're already in the tub. Whether you prefer open shelves or custom cabinetry, you have plenty of options for increasing storage space in your bathroom. Aim to keep absorbent materials like toilet paper and towels in enclosed shelving units or cabinets so that humidity isn't an issue.
Increasing Your Home's Value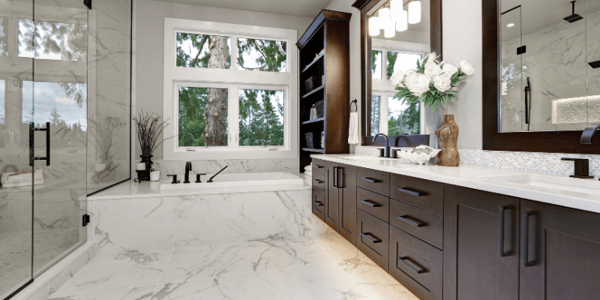 Remodeled bathrooms with luxurious materials can increase your home's overall value and make it more attractive to buyers. If you're trying to sell your home, outdated bathrooms may make it a little harder to get your full asking price. If you don't have the budget for a major upgrade before putting your home on the market, consider giving your bathrooms a basic remodel to get them looking more contemporary and ready to use. Repairs are also recommended if there are any plumbing or ventilation issues.
Improving Comfort and Efficiency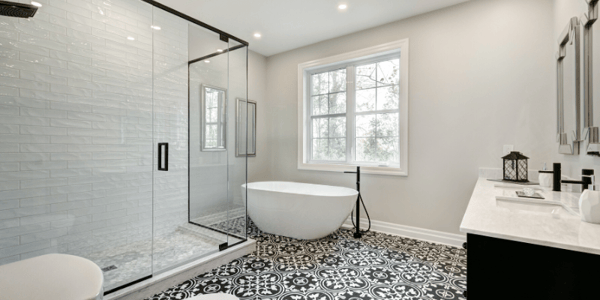 The bathroom is often ignored during home design conversations, but it deserves as much consideration for comfort as the living room or bedroom. You'll spend plenty of time in this room, so don't continue to put up with a shower, tub, or toilet that is uncomfortable to use. Additionally, if your bathroom seems to be driving your utility bills up, consider updating your bathroom to make it more energy efficient. Features like energy-efficient faucets and shower heads aerate the water and offer comfortable pressure with less waste, cutting down on electricity and water bills.
These are just 4 of the important reasons why you should remodel your bathroom and there are countless more! If your bathroom is dark, damp, and outdated, don't delay your remodeling plans any longer! Let us turn your vision for your new master bath, powder room, or guest bathroom into a reality. Schedule your consultation today!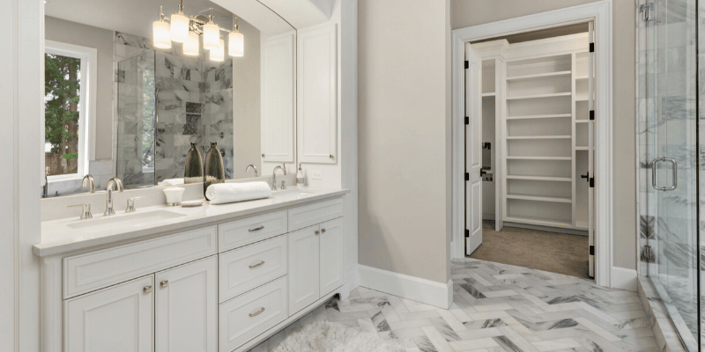 You've been putting off your remodel since you moved in, but you've finally had enough of your unappealing and outdated bathroom! You know the mistakes others have made, and you're ready to get started! When it's time to remodel your bathroom, be sure to include everything you'll need to enjoy your space in the coming years. This is your chance to build it all. Louisville Handyman & Remodeling knows our way around a bathroom remodel, and we're here to share our expert insights so that your bathroom design includes all everything you deserve in your forever home. Check out some of these essential features that willimprove your Louisville bathroom's appearance and functionality and increase your home's value.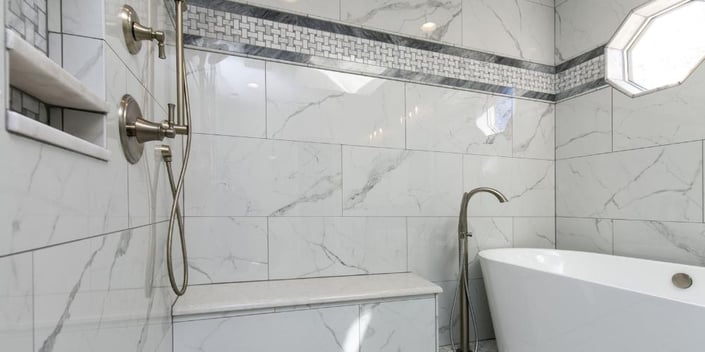 Bathrooms typically need to be remodeled every 15 to 20 years to maintain beauty and functionality. Knowing you need to remodel and feeling ready to remodel are two completely different things. Bathroom remodels are worthwhile because they boost your home's value and give you a chance to improve your bathroom's performance.