Best Fall Getaways in Louisville
21 Oct, 2020
•

0 Comments
If you are looking for fall activities, Louisville KY locals are the ultimate resource for finding the best places to visit in Kentucky. Whether you are looking for fall weekend getaways or just looking for fun things to do in Louisville KY, we are here to help.
There is nothing more beautiful than Kentucky in the fall. In fact, Louisville, Kentucky has some of the most breathtaking fall foliage in the country. Therefore, when planning to visit an attraction in Louisville Kentucky, don't forget to include some outdoor activities so you can enjoy the views.

What Are the Best Places to Visit in the Fall?
According to the locals, one of the best places to visit in Kentucky, especially during the fall, is Louisville. The city of Louisville is rich with culture, nature, and good old family fun. So there are plenty of things to do with kids in Louisville. But, there are other fantastic places to visit in the fall as well.
This is a great place for spending quality time with the whole family picking pumpkins straight from the pumpkin patch. Then you can head on over for a little wine and cheese on the patio. Don't worry there's an ice cream factory for the kids, as well as a cheese shop you can all enjoy. Technically this venue is in Indiana but it's less than 30 minutes from Louisville.
The Parkland of Floyds Fork is actually five different parks that have lots of fun things to do. There is something for everyone. You can fish, hike, bike, go to the playground, and you can even bring your dog.
The 21c Museum is in downtown Louisville. It's a 9,000+ square foot exhibition space. You will love the art displays, video lounge, solo exhibits, and monthly special events. There are concerts, film screenings, yoga classes, poetry readings, and more.
The Frazier History Museum is a downtown armory museum with historical permanent and revolving exhibits. There are also camps, performances, talks, shows, school programs, and more.
The Louisville Mega Cavern is about as unique as it gets as far as fun things to do in Louisville goes. The Louisville Mega Cavern is an underground adventure where you can explore the history of geology and mining in Louisville. In 1930, this was an old limestone mine. Its vast man-made caverns are part of 17 miles of corridors that are underneath the city. There is also a MegaZip Tour and a zip line that you can take into parts of the caverns, as well as other things you can do.
Where Should I Go for a Weekend Getaway in the Midwest?
If you're looking for some fall weekend getaways in the Midwest, look no further. Here are some suggestions.
The Hotel Covington is on the Cincinnati riverfront and promises a tailored experience. There is a restaurant, bar, artisan coffee bar, and patio.
The Ashley Inn at Meadow Lake Equestrian Center is more than just a Bed & Breakfast. If you are looking for old-world country charm The Ashley Inn has it. This Inn dates back to 1840 when it was built by a wealthy southern family. Each suite is unique and offers a different experience with a different view.
A Storybook Inn Bed and Breakfast is a charming national award-winning Victorian home with over 10,000 square feet built in 1938. This romantic fall weekend getaway is elegant and filled with art and antiques. Here you will enjoy one of four themed suites each with a style of its own. With each suite, you will also enjoy an array of amenities such as thick robes, bubble massage whirlpool baths, towel warmers, and more. There is also a guesthouse, glass conservatory, a formal living room and dining room, as well as a restored stone pond.
What's the Most Beautiful City in Kentucky?
Well, beauty is in the eye of the beholder. However, according to Rand McNally and USA Today, the most beautiful small town in America is Bardstown. Bardstown is actually considered the Bourbon Capital of the World because it is home to nine distilleries. But that aside, Bardstown is picturesque and full of personality as well.
Bardstown has a variety of museums. It's also home to Abbey of Gethsemani where Trappist monks create tasty farm products such as fudge and fruitcake laced with Kentucky bourbon, which is really the only way to eat fruitcake. Bardstown is just something you have to experience and see for yourself.
What Is the Best Town to Live in Kentucky?
Once you've visited Kentucky, you are probably going to want to move here. If you already live here you no doubt want to stay. Either way, if you are wondering what is the best town to live in Kentucky, here are some suggestions.
Naming the best town to live in Kentucky is difficult because it will depend on each person's opinion as to what they view as "the best." Therefore, we are going to give you five of the most popular towns to live in Kentucky.
There are about 15 towns in Kentucky that just about anyone would want to live. Here are the top five towns based on the cost of living, access to medical care, transportation routes, schools, and crime stats.
Why not spend some time researching and exploring some of these fine towns in Kentucky to find which one best suits you and your lifestyle. Then you can move forward doing everything you can to make that town your new home.
Final Thoughts...
After reading this, why not consider planning a visit to an attraction in Louisville Kentucky for one or more of your fall weekend getaways. Doing so is a great way to relax, unwind, and forget about the cares of the world.
What's Next?
Would you like to update or remodel your home? Or perhaps you want to expand your outdoor living space. Regardless of your need, we can help. Please Contact Louisville Handyman & Remodeling today. You might be surprised at just how easy and cost-effective improving your quality of life with a remodel, refresh, or upgrade can be.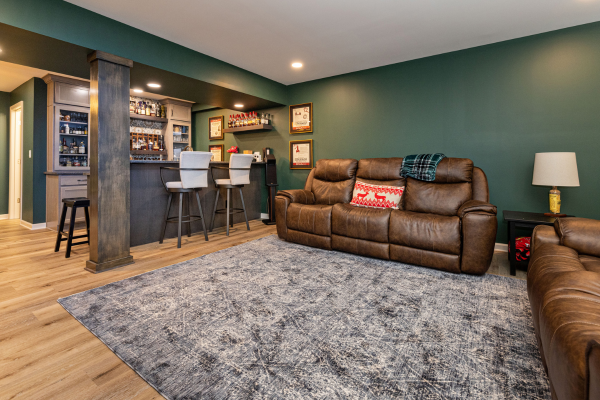 Louisville Handyman has been in the business long enough to encounter a myriad of misconceptions and myths associated with the design-build process. So today, we're taking a voyage into mythbusting territory. Let's unpack some common myths and highlight the best ways to sidestep potential pitfalls on your way to the home remodel of your dreams.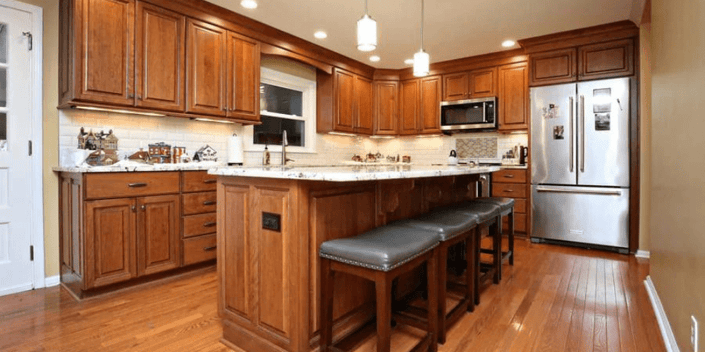 Welcome to another insider chat with Louisville Handyman, where we're all about turning your house into a home. Today, we're focusing on a topic close to the hearts of the hospitable folks out there – remodeling for entertainment. Whether you're looking back on past holidays and imagining how much better they could've been with an open-concept kitchen or daydreaming about transforming your basement into a bustling entertainment center, Louisville Handyman has got you covered.