How Much Does a Basement Remodel Cost in Louisville?
02 Sep, 2020
•

0 Comments
What You Need to Know
When thinking about a basement remodel in Louisville, the two most important things you need to know are how much it is going to cost and how much value it is going to add.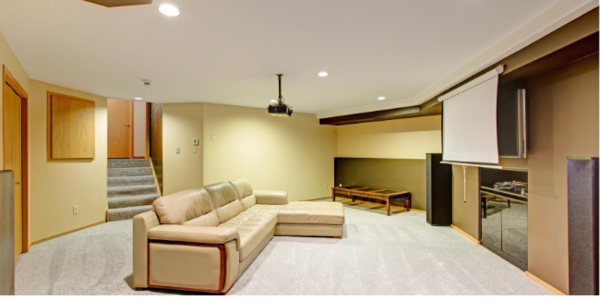 Naturally, one would guess that a larger basement is more expensive than a smaller basement. While this may be true in general, you can actually spend more on a smaller space than a larger space. Adding a bathroom, home theatre, bar or kitchenette will have a major affect on the price of your project.
Using Remodeling Magazine's cost versus value report from the last time they reported on basement finishing the average cost was $61,303 with an average payback of 70% of the cost you spent.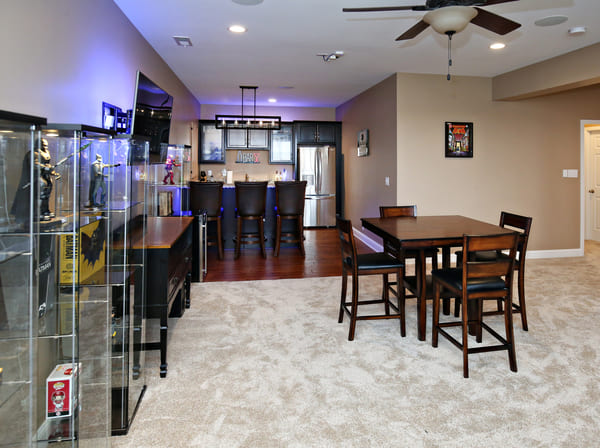 The type of rooms, features in those rooms and the level of finish you want to create in the basement will dictate costs or savings. As experts for basement remodeling in Louisville, Kentucky, we can guide you on what fits and what doesn't fit into your budget. For example, do you want to create an entertainment room with a mini bar and kitchen, or do you want to add a home office or bedrooms and a bathroom downstairs? Another popular addition is, of course, a home gym; and the basement is a good place for all of those ideas.
Take a look our previous blog, where you may find other things that need to be tackled as part of your basement remodel. essential home remodeling projects in Louisville . Areas covered include: :
Foundation updates, repairs and sealing

Sump pump repairs or upgrades

Electric wiring for entertainment or home office

Countertops, cabinets or appliances

Plumbing for bathroom or sink

Egress window installation

Lighting

Painting

Finishes and fixtures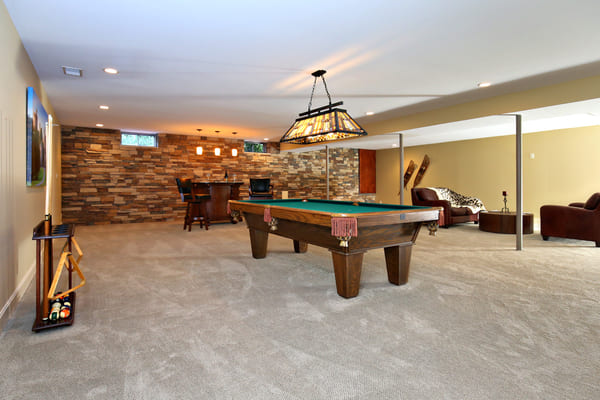 Again, these additional elements, some of which are absolutely required for building code, as well as comfort, will add more to the final cost. The best way to get an idea of how much will your basement remodeling project cost is to contact the go-to contractors in Louisville, KY that homeowners have relied on for years here at Louisville Handyman and Remodeling. We've been renovating, remodeling and upgrading Louisville homes for eighteen years, and we can guide you with the right design, elements, the best craftsmanship for your top quality basement renovation job in town, with a clear estimate and help you stay within your budget while creating a finished basement that looks like your budget was much bigger.
How Much Value Does a Basement Remodel Add in Louisville?
Of course, one major basement remodeling project question remains: "Does a finished basement add value to appraisal?" Of course, appraisal value can also depend on what Louisville neighborhood you live in too. An appraiser will value below-ground living areas between 50 to 70 percent of a comparable above-ground living space. Also, some types of basements are, structurally, more valuable than others. A full, walk-out basement with a regular entrance and full-size windows adds more value than a basement with fewer windows and exits. And although you won't recoup every dollar you spend on your basement remodeling project, on average, you can expect to recover between 65 to 70 percent for a well-done basement remodeling project that Louisville, KY home-buyers will covet.
Another thing to remember is that finishing a basement is less expensive than putting an above-ground addition onto your home. It's space you already have, and it won't draw the attention of the HOA or intrude on your outdoor living space. So, generally speaking, the cost of finishing a basement can really improve livability and the value of your home in the long run.
There are so many things that can add or subtract from the cost of finishing a basement for you specifically. We recommend getting a professional consultation to look at what needs to happen and to hear what your goals are for the basement,so we can we give a solid estimate for your particular basement remodeling project. We can, however, provide some guidelines about how to find a ballpark estimate that can guide you as you decide how you want to proceed.
Your Experts for Home Remodeling Louisville, KY Style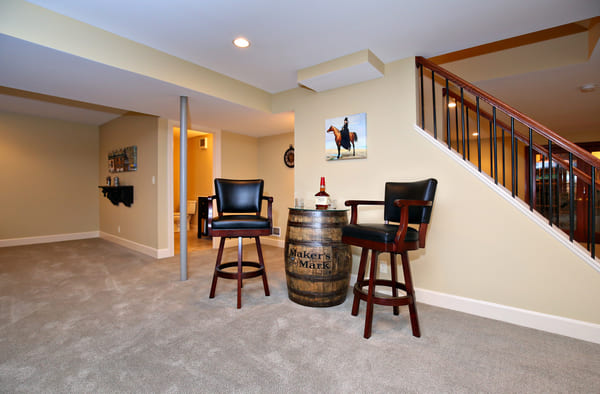 If you are ready to turn that empty space under your home into a fantastic finished basement, contact the professionals for top-notch basement remodeling in Louisville, KY :
Louisville Handyman and Remodeling: 502-244-1501. We look forward to discussing your basement remodeling project with you today.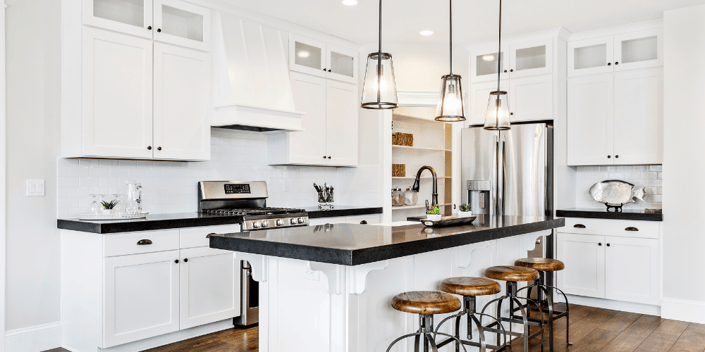 Is your Louisville, Kentucky home missing some key features that would make it the home of your dreams? If so, the good news is it doesn't have to stay that way. Remodeling your almost perfect home can easily give you the home of your dreams. Expand or renovate, install unique home features, add functionality, and do anything else you can imagine with home remodeling.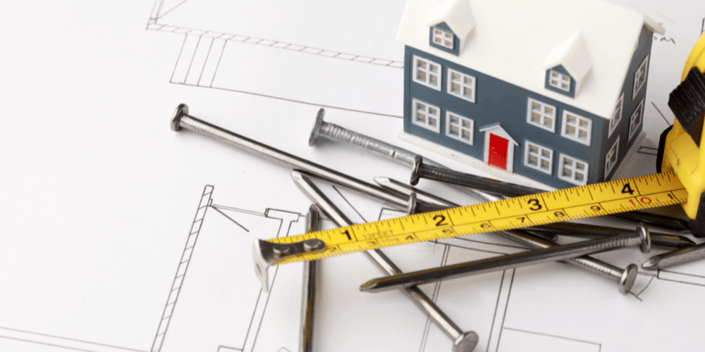 Understanding industry terminology and processes is a hurdle all remodel-aspiring homeowners face. There is a lot of knowledge to learn. But of all the terms you should be aware of, design-build is one of the most critical.