10 Ways To Upgrade Your Outdoor Living Space in Louisville
13 May, 2021
•

0 Comments
Summer is coming quickly! This summer, we're hoping that you can enjoy fun in the sun, visits from a million noisy cicadas and some good old-fashioned ice cream in the backyard. After a winter of being shut inside, it's going to be a great season!
Upgrading Your Outdoor Living Space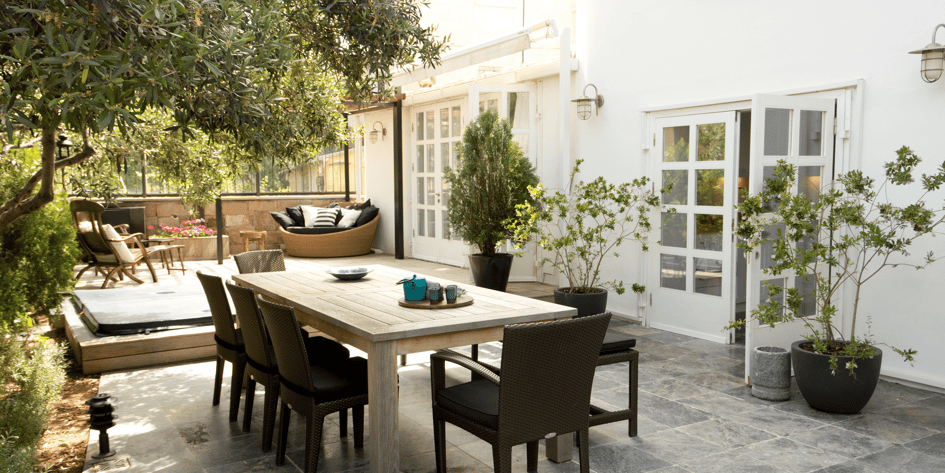 There are a thousand fun things you can do to your house to make it a better spot for spending time outside, entertaining your family and enjoying yourself. Whatever you've got on the agenda, we can help.
1. Add An Outdoor Fireplace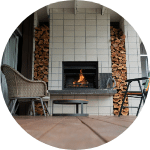 Do you want to use your backyard even when the weather is cool? An outdoor fireplace can help! A few years ago, we built an outdoor fireplace for a family who said they wanted the perfect place to tell "spooky stories by the fire." Just imagine what you could do with an outdoor fireplace in your backyard!
Whether you want a fire pit, a fireplace or an outdoor pizza oven, we can help! You can turn your backyard into the oasis of the neighborhood.
2. Install a Pool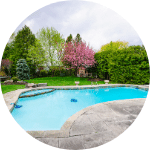 Maybe you fell in love with the concept of a "staycation" last year, and now you're ready to make your house the ultimate staycation paradise. A pool is the way to do it!
Pool installation is best done on properties that have adequate space for a sizable pool and pool deck. Keep in mind you'll have to install a fence around the pool to keep it protected and prevent children or pets from accessing it when they're unattended. We can also help you shade a part of your pool deck to make a perfect spot for lounging while others play.
3. Install a Paver Patio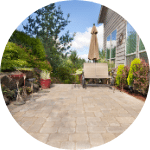 So maybe you're not ready to start a home improvement project that's as complicated as a pool. Totally understandable! Sometimes home improvements happen in baby steps. If your backyard is shockingly bare, but you're not ready to commit to anything complicated or difficult to maintain as a pool, just install a paver patio where you can enjoy delicious meals and drinks with friends.
Some people take this task on as a DIY, but it's better to hire a professional who will lay a proper foundation before installing pavers. This helps ensure the installation will last, stay functional, and add value to your home.
4. Upgrade Landscaping for Privacy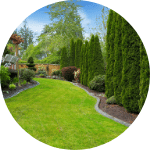 Do your neighbors ask you to move the curtains blocking your windows, so they can see inside your house a little better? (we hope not!) If you need some privacy, we've got just the thing. Green Giant Arborvitae grows as much as 3 feet per year, and can grow to be about 20 feet tall. Green Giant Arborvitae also makes a good wind block if you're on a large property.
5. Illuminate Your Outdoors With Lighting

Do you get tired of cleaning up the kid's toys at the end of every day? Bet your kids do too!
Outdoor illumination is important for lots of reasons. If you like to have parties, entertain, spend time outside at night, then outdoor illumination makes that possible. Even if you don't normally spend much time outside in the evenings, outdoor lighting is still important for safety.
There are many lighting options that are available for homeowners. You can install lighting in your garden or deck, or you can install motion-detected lighting on your garage to keep your property safe at night.
6. Build a Deck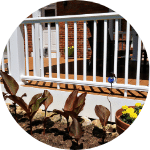 Decks are one of the top home improvement projects because they're high value and they add functional outdoor space to backyards. Twenty years ago, most of the decks being built were constructed from pressure treated lumber. Today, most decks are built from composite lumber, which means they're long-lasting, durable and they never need to be refinished.
7. Install An Outdoor TV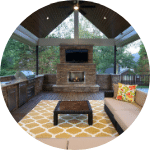 Did you know that some televisions are designed for outdoor use? Installing a television outdoors can give you a comfortable, breezy space to watch movies, watch the game or enjoy your favorite documentaries. Outdoor televisions also make the perfect fixture if you like having parties.
It's important to hire a contractor who knows what they're doing if you're planning to install an outdoor television. The TV needs to be properly installed with an electrical line outdoors.
Want to know something funny? TVs are like flowers. Some are built to perform in full sun, while others need shade or partial shade. Don't buy the wrong television for your property!
8. Build an Outdoor Kitchen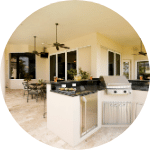 Do you love to barbecue with friends? Eat meals outside? Sit on the porch and sip wine until the sun goes down? Sounds like you could benefit from an outdoor kitchen! These projects are very popular right now, and can improve your property's value.
The ROI of an outdoor kitchen can be as high as 100% or more, depending on factors like materials used, value and location of the house and so on. Do this project right. Hire a general contractor who can coordinate the whole thing, from the gas line and electrical installation to the construction of your outdoor cabinets and eating space.
9. Turn an Existing Porch Into a 3 Season Room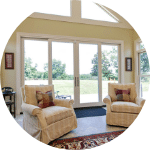 Are you looking for a space where you can read, grow plants and watch the kids running through the yard? Turn your existing porch into a three-season room for a pretty low cost. This is easy to do as long as the porch is in good condition. Expect to spend at least $10,000 though the price can go up from there.
10. Upgrade Your Home With Mini Split Units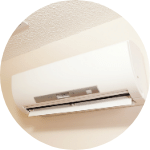 A mini-split heat pump is like an air conditioner and heater in one unit. These HVAC units can control the temperature in your home as long, though some heat pumps aren't able to keep up heating a home quite like a furnace. Like a normal air conditioner, most units can be controlled through a thermostat in your home or through a remote control. Heat pumps are popular because they're energy efficient. Want one installed in your home? Do it before summer heats up your house!
Ready To Improve Your Home For This Summer? Call Louisville Handyman and Remodeling
There's a reason we've been in business for almost twenty years. At Louisville Handyman and Remodeling, we're known for being dependable and performing quality work. To get started with your outdoor home improvement projects, call today!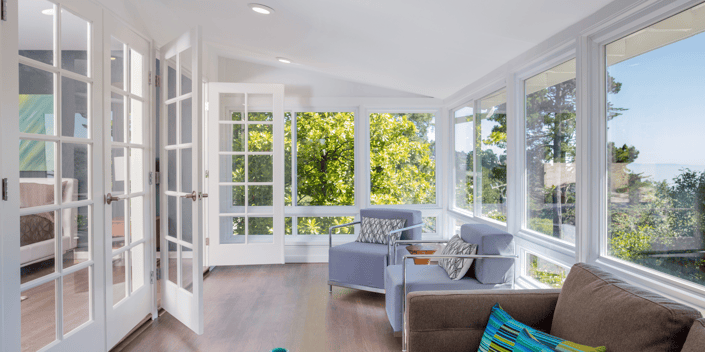 You've got a laundry list of home maintenance and home improvement tasks to accomplish around the house this summer - don't you? Of course you do! You could do the work yourself, or hire a good handyman. Which one is better? Before you make your decision, we want you to consider the many advantages to working with an experienced handyman. At Louisville Handyman & Remodeling, we help homeowners like you to finish their home improvement projects. We do the work right the first time and get it done fast. We perform high-quality repairs and upgrades! Here's what you need to know about the benefits of hiring a local handyman.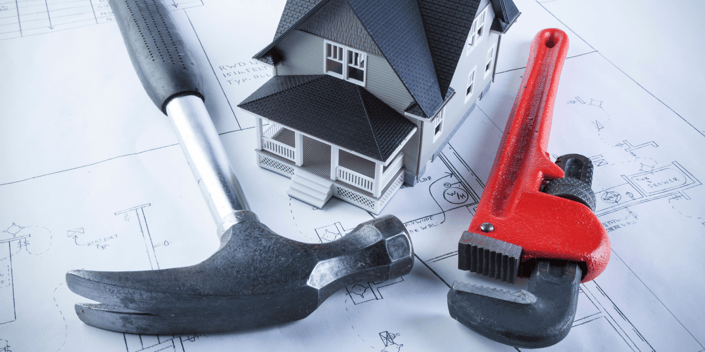 Owning a home means performing home maintenance, especially when the weather warms up. There's a lot to do around the house, that's why we've made this maintenance checklist! At Louisville Handyman & Remodeling, we can give you the assistance you need to not only get your chores done but give guidance on which to prioritize for your Louisville home!