How Do I Find A Reliable Handyman or Handyman Service in Louisville?
05 Jan, 2023
•

2 Comments
Trusting someone to work on something as important as your home is never easy. First, you have to find them. Finding a handyman to maintain your home is a bit different than hiring a general contractor for a major construction project, but you're looking for professionals with the same skills. Many people ask for referrals from friends or use apps like Nextdoor or HomeAdvisor. However, these tools are only helpful if you know what you're looking for. Over time, many homeowners have been burned by this approach and are looking for a better answer. We find that most customers need a midsize to large handyman service that is big enough to offer a wide range of services and comes with many years of experience. This combination helps homeowners have someone they can trust and also helps solve many of the problems that come with caring for a home.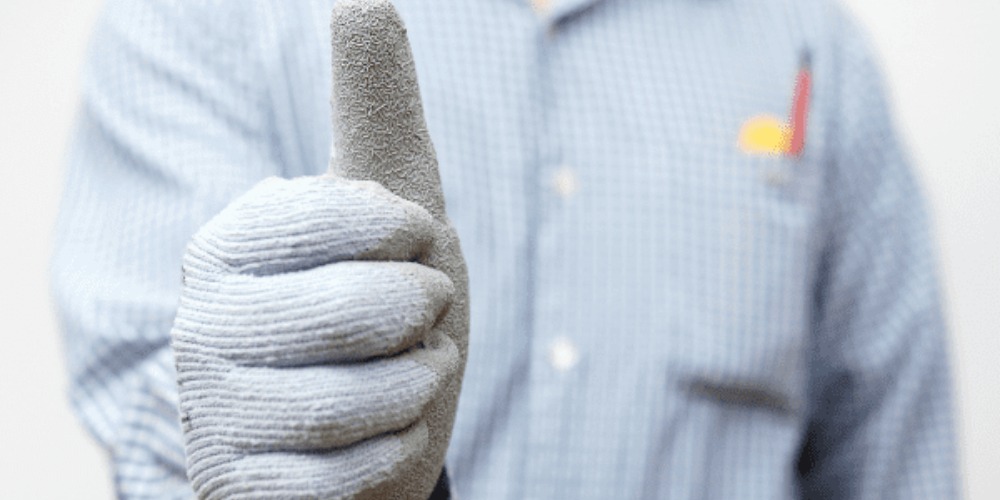 The Top Five Qualities of a Trustworthy Handyman or Handyman Service
Our decades of serving the Louisville area with top-tier handyman services equip us to identify the hallmarks of excellent and reliable handyman services so that you find a handyman you trust to keep on speed dial to address every issue while it's small and keep your home in great condition.
1. Uniformed Employees in Trucks with Logos
Generally, a not-so-reputable company won't spend the money on uniforms or nice vehicles with the company's logo, nor do they worry about their reputation. In fact, they try to hide their not-so-stellar reputations in hopes that potential customers won't do their homework and be influenced by their lower prices - prices they can only achieve by cutting corners and by using low-quality products and subcontractors.
A company that has logos on its trucks and provides employees with uniforms has invested in its business. This demonstrates that building a great reputation and protecting it is important to them. You will get better work from a handyman or handyman service if they understand that they have a reputation to maintain.
2. Background Checked
It's extremely important that you make sure the handyman or handyman service you've hired has performed a background check on the person coming to your home. The handyman will often be inside your home and around your family. Knowing that person in your home has passed a background check will provide peace of mind and reduce the likelihood of trouble on the job site.

3. Staffed and Insured
Hiring a handyman or handyman service who has multiple employees on staff helps ensure you will have the right person with the right skills to do your job. There are handyman services that use all subcontractors to do the work. A subcontractor might or might not have the right skills and might not have been background checked. Do you want an unknown worker who could potentially be a criminal in your home and around your family or to have access to your home while you're not there? Probably not!
Hiring a handyman who is the only person in the business can also come with problems. A sole proprietor handyman will have more narrow expertise than a team of handymen and therefore is less likely to have the right skills for your specific project than a team handyman. Also, a sole proprietor may not carry worker's compensation insurance because they work only for themselves. Be aware that hiring an uninsured professional creates the risk that you could be responsible for paying for any injuries because the injury happened on your property. Also, if the individual does not carry general liability insurance, you can be stuck with poor workmanship or damage to your house.
4. Experienced
A trustworthy handyman or handyman service will have a track record of successful projects. The most requested projects a handyman completes involve carpentry, small repairs, and plumbing. Additionally, hiring a handyman service with multiple employees increases the amount of experience and types of experience they can bring to your project.
If you are hiring a handyman service that has been in business for years and has multiple branded trucks on the road, they are probably proven, profitable and not someone who is willing to risk their reputation on questionable business practices or provide low-quality work. Another added benefit of working with an experienced handyman in Louisville is that they can provide valuable advice based on their expertise, such as helping you pick out the best possible materials and features for all kinds of projects.
5. Reputable and Provide Written Bids
A trustworthy, reputable handyman or handyman service will have a good reputation in the community. You should spend some time interviewing. How long have they been in business? Do they provide written bids and guarantee their work? Do they have a website that lists the services they provide? You can also investigate a company's reputation by looking at the company's website and by reading the company's Google reviews, Facebook reviews, and BBB reviews.
You should expect written bids with a written guarantee. Hiring someone to do work on your home is a contract, and you should expect it in writing. Any trustworthy handyman or handyman service can also provide you with references and/or testimonials from past customers, as well as pictures of finished projects. If the person you are considering hiring can't do so, why would you hire them?
What's Next?
If you are looking for an expert in Louisville, KY, a handyman that's trustworthy, kind, fun, and willing to go the extra mile for you no matter the season or weather, Louisville Handyman & Remodeling would love to help. We have uniformed employees with a wide field of expertise and nine branded trucks on the road, ready and waiting to help you with all your handyman needs. Connect with us here to start our partnership in keeping your home beautiful.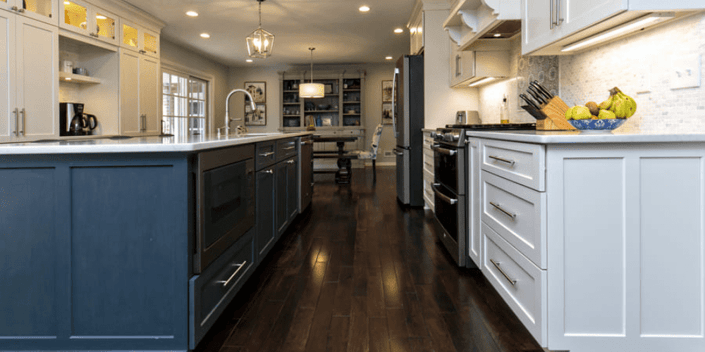 Welcome to our blog about kitchen remodeling costs – the only place where 'spending a lot of dough' is a good thing! All jokes aside, if you're considering a kitchen remodel, you're probably wondering how much it's going to cost you. The truth is, there's no one-size-fits-all answer to that question, as the cost of a kitchen remodel can vary widely depending on various factors. However, at Louisville Handyman, we're committed to helping you get the kitchen of your dreams without breaking the bank. So, let's dive into the nitty-gritty of kitchen remodeling costs and find out what you can expect to pay for your project.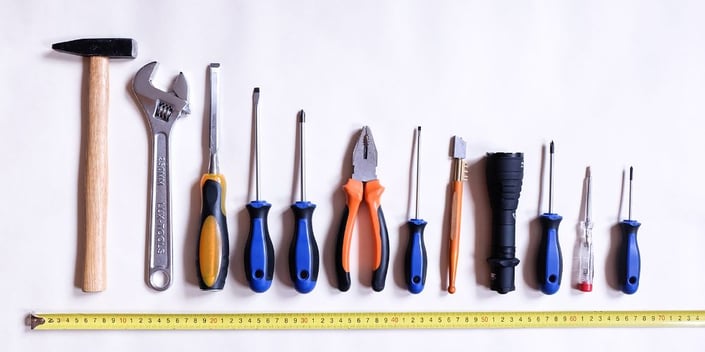 We'd hate for you to be the kind of homeowner that tries to turn screws with a butter knife. Having everything you need on hand allows you to tackle small problems while they're still minor. Louisville Handyman performs stunning remodeling and handyman services in Louisville, KY, and the surrounding area. We know our way around home maintenance and repair. We've met some folks who have been expertly equipped to keep their place in tip-top shape and have seen some shocking examples of a poor match between a tool and a task. Here are our top recommendations to build and organize a tool chest that includes everything you need to perform basic home maintenance.