Why Hire a Experienced Handyman To Help Maintain Your Home
15 Apr, 2021
•

0 Comments
Think about your home, and what chores you haven't been able to do for yourself. What tasks have you been putting off because they're so time-consuming, or so overwhelming to think about? What home improvement projects do you wish you could just hand off to someone else? We've got good news for you: you can hand those chores off and get something else done instead! Whether it's cleaning your gutters, moving furniture, putting up bookshelves or fixing your broken stairs, you can get help from a handyman who can make your home repairs quickly and easily.
Why Hire an Experienced Handyman To Help Maintain Your Home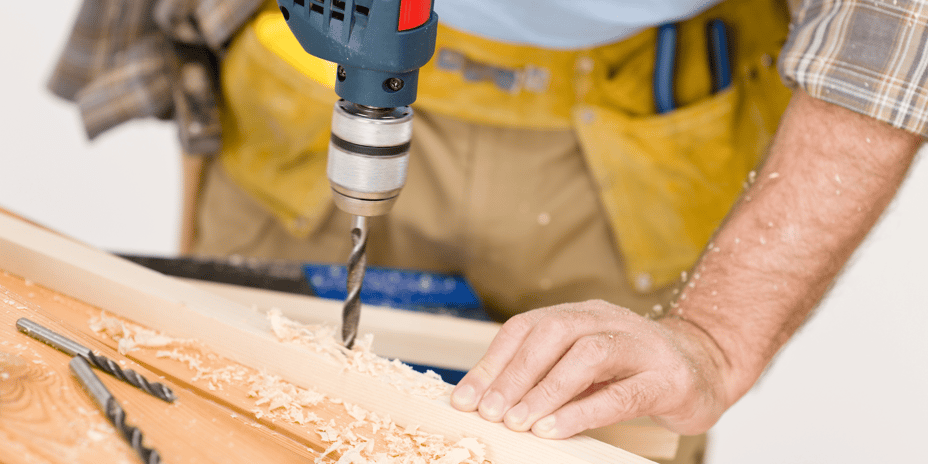 The role of the handyman is to finish odd jobs around the house. Maybe you've got projects that you don't know how to do yourself, or perhaps you're worried about doing the work incorrectly. You might even be just a little too busy to get the work done. Whatever the issue, hiring an experienced handyman gets the job done. A good handyman can do everything from replacing the parts in your toilet tank to painting your spare room. If you've never hired a pro before, know what to expect.

At Louisville Handyman & Remodeling, we'll do your odd jobs, household chores and home improvement or maintenance.

Outside Work
We'll clean and repair the gutters, painting your siding, install a path in your landscaping, even fix your deck! We can do pressure washing, installation of ramps and handrails, trim work - whatever needs to be done to make your yard and home more attractive and functional.
Inside Work
Inside, we'll install your pet door, move furniture, install or repair crown molding, fix the drywall, clear your drains or fix leaks, install or repair cabinets, install shelves, replace or repair your flooring, paint your walls. Whatever you need to get the job done.
What Makes a Professional Handyman?
A pro handyman is more than a person with a hammer and nails: they're a professional who can perform services that can help you take care of your house. Don't just hire anyone - hire someone who knows how to be a handyman, with the skills and experience to do a good job.
Basic Handyman Skills
Hands for hire need to have knowledge of plumbing and electricity, gutters, exterior siding, landscaping, tile work, cabinet installation, shelving installation and more. A good handyman will know how to use a range of power tools, and will know which power tool to use for which job. You can expect your handyman to have exceptional problem-solving skills. Often, handymen charge an hourly rate, so good work ethic and efficiency are also important skills for your handyman to have.
Punctual and Reliable
Have you ever hired a handyman who said they would come to your house, but they showed up two hours late - or not at all? Unfortunately, these problems are all too common. The handyman you hire should value your time as much as you do, which means showing up on time, or communicating when that's not possible. Sometimes jobs take longer than expected, and the schedule can start to run late. When this happens, your handyman has an obligation to communicate with you.
Affordable Services
The professional you hire should have affordable services - and transparent billing practices that help you predict how much your home improvement project will cost. Your handyman should also be respectful of your budget, and if your project is likely to cost more than you can afford, then they should warn you in advance.
Well-Equipped
One of the handyman advantages is that they have a supply of tools that homeowners themselves often don't have. When they show up to do the work around your house, they should have the proper tools on hand to do the job. Having the tools on hand, without having to buy them from a store or pick them up from a distant workshop, is one of the reasons why hiring a handyman is more efficient than doing the work DIY.
Customer Service Oriented
When you're calling handyman services in your area, pay attention to how they answer their phone and how they treat their customers. Are they polite over the phone? Are they able to schedule your job efficiently? Are your interactions with them pleasant? The best hands for hire will be customer service oriented so that your entire experience is pleasant from start to finish.
Extensively Trained
It takes years to learn the tricks of the trade. A good pro will have many years of experience - either in their own business or in previous companies. When you're looking for a business to perform home improvement, ask them about their experience before hiring. Look for the businesses that have been around for a long time; these businesses may be more likely to employ professionals with the skills necessary to get the job done.
When Should You Hire a Handyman?
Know when to hire a handyman to get your work done.
The work is too difficult for you to do on your own. Don't stretch yourself beyond your skill level. If the work is too difficult for you to do on your own, you could inadvertently damage to your home. Or, if the work becomes too much, you might have to stop in the middle and hire someone to finish the job.

You don't know how to fix the problems in your house. If you've got to spend an hour watching tutorials before starting the job yourself, the work may not be worth it.

You can't find the time to do the work yourself. Are you a busy parent or working professional - or both? If you already have a lot on your plate, a handyman can help.

Home improvement just isn't your thing. Some people just don't like to do home improvement projects. If that's you, then it's better to hire someone who will do it right, do it quickly, and do it for you.

Hire an Experienced Handyman
Louisville Handyman & Remodeling is proud to be your trusted partner for your home and business. We've been in business for almost 20 years! We're a trusted professional in Louisville - and we've got the references to show it. To get started with your home improvement projects, call today to make an appointment.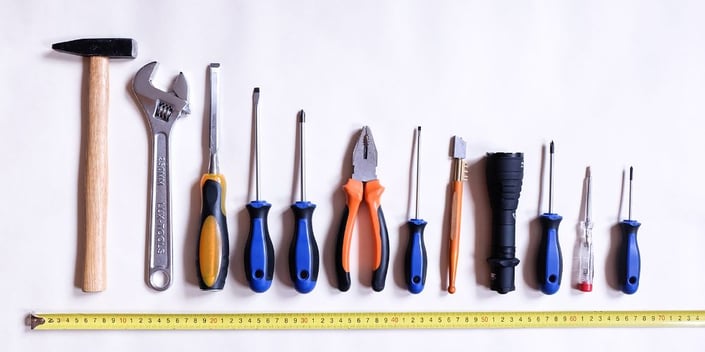 We'd hate for you to be the kind of homeowner that tries to turn screws with a butter knife. Having everything you need on hand allows you to tackle small problems while they're still minor. Louisville Handyman performs stunning remodeling and handyman services in Louisville, KY, and the surrounding area. We know our way around home maintenance and repair. We've met some folks who have been expertly equipped to keep their place in tip-top shape and have seen some shocking examples of a poor match between a tool and a task. Here are our top recommendations to build and organize a tool chest that includes everything you need to perform basic home maintenance.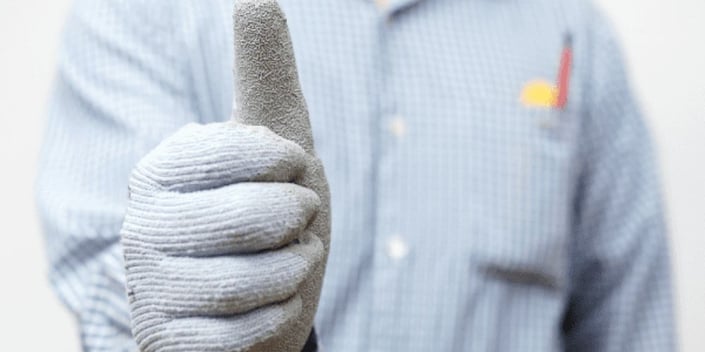 Trusting someone to work on something as important as your home is never easy. First, you have to find them. Finding a handyman to maintain your home is a bit different than hiring a general contractor for a major construction project, but you're looking for professionals with the same skills. Many people ask for referrals from friends or use apps like Nextdoor or HomeAdvisor. However, these tools are only helpful if you know what you're looking for. Over time, many homeowners have been burned by this approach and are looking for a better answer. We find that most customers need a midsize to large handyman service that is big enough to offer a wide range of services and comes with many years of experience. This combination helps homeowners have someone they can trust and also helps solve many of the problems that come with caring for a home.