6 Ways a Handyman Can Make Your House More of a Home
29 Apr, 2022
•

0 Comments
Home is where the heart is. It's where we feel most comfortable, where we spend time with loved ones and friends, and where we enjoy the company of others. But is it possible to make home feel more…homey? Yes! A home improvement job or series of handyman projects can change the look and character of your home to reflect your personality and interests.
The right handyman service in Louisville can help you improve both your home design and quality of life. At Louisville Handyman and Remodeling, we provide complex and simple handyman services in Louisville to help homeowners like you make your home what you've always wanted it to be.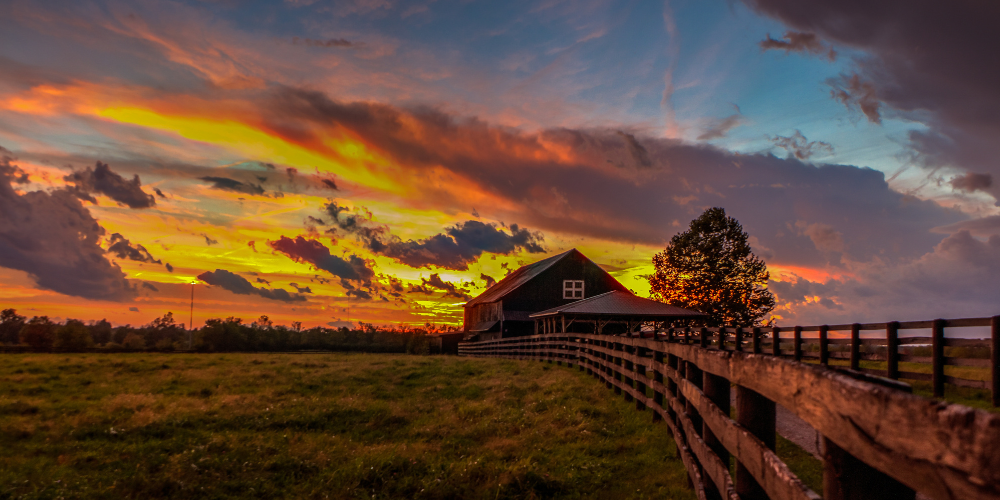 Do you want to make your house feel like home? Working with a reliable handyman vs a general contractor can have potential benefits. See below for some things we can do to help you make your house a cozier, happier place to be!
1. Change the Ceiling Pattern
As you probably know, some ceilings are patterned, while others are relatively flat. Recently, we were contacted by a client who wanted to change the look of her ceiling, which was patterned in a way she really didn't like. She felt like the patterning made her home formal and stiff, which wasn't right for her personality or her family.
She wanted a more casual feel, and we wanted to give her the look she wanted. We removed the patterning and made her ceiling a more traditional, subtle, and understated surface.
When we were done, her ceiling no longer dominated the space. This enabled her to focus more on the cozy home decor that she had positioned all around her house. She told us: "This house feels more like home. I love the vibe I get when I walk in!"
2. Update the Look of Your Fireplace
Is your fireplace veneer brick or another type of stone? Do you like the look of it? You can change the appearance of your fireplace by updating the veneer. Updating the veneer changes the character of your fireplace, so you can align the look of your chimney with your home's decor.
3. Install New Doors
Are you tired of your home's 70s-style interior doors? Do you want doors that are more modern and attractive? We suggest a two-panel slab door or even a door with an oval glass window to make your home more inviting and cheerful for guests! This easy swap can bring your home into the 21st century.
Installing a new front door boosts your home's curb appeal and can even increase the value of your home. You can also update the look of your home by installing new doors inside - talk to your handyman to find out more about costs and which doors need to be replaced in your home.
4. Make Cosmetic Changes to Updates the Look of Your Home
There are many small, cosmetic changes and routine care home maintenance jobs you can complete to update the look of your home. Pick the ones that are right for you!
Add crown molding to a room. Crown molding adds some formality and beauty to your home's indoor spaces, which makes special occasions feel even more special.

Add an accent wall. Accent walls are still an attractive way to add balance to your home's interior spaces or create a focal point that adds pizzazz to any room. Ask your handyman to paint your accent wall to ensure this cosmetic change is convenient and professional!

Change the color. Express yourself with a new color for your home's walls. You can make your walls bold and beautiful, soft and comforting, or use neutral colors for easy matching. Updating the color of your home's interior can change its character in a flash!

Install new wallpaper. For a while, wallpaper has been thought of as a design faux-pas. We're here to debunk that myth! There are so many fashionable, modern, and beautiful wallpaper choices out there these days. New wallpaper can add visual interest to your home's rooms. Have it installed by a professional to ensure it looks its best.
5. Update Your Cabinets
Updating your cabinets is one way to make your kitchen more functional, beautiful, and modern all at once. This work should definitely be done by an experienced professional, as it can involve uninstalling your current cabinets and replacing them with new units. At Louisville Handyman & Remodeling, we'll install your cabinets and help you find a cabinet supplier that produces products you'll love.
6. Install a Faux Bookcase
Want to make your home a little more intellectual and beautiful at the same time? Install a faux bookcase with a real profile made out of wood. You'll love the look, and you'll love what it does to transform your interior space. This project is easy and rewarding! At Louisville Handyman & Remodeling, we can install a faux bookcase in less than a day!
Want to Make this House a Home? Need Advice? Talk to the Professionals
Want to give your home a new transitional front door, tile accent wall in the bathroom, or another impressive cosmetic change? We can help! The professionals at Louisville Handyman & Remodeling can make your house more welcoming with small changes like these that make a big difference. Call today to make an appointment and learn more about our affordable handyman and remodeling services.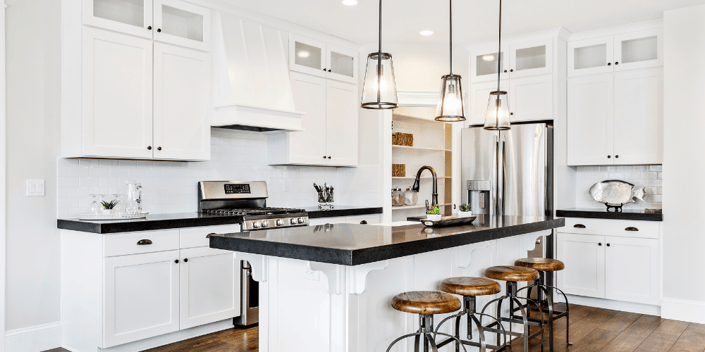 Is your Louisville, Kentucky home missing some key features that would make it the home of your dreams? If so, the good news is it doesn't have to stay that way. Remodeling your almost perfect home can easily give you the home of your dreams. Expand or renovate, install unique home features, add functionality, and do anything else you can imagine with home remodeling.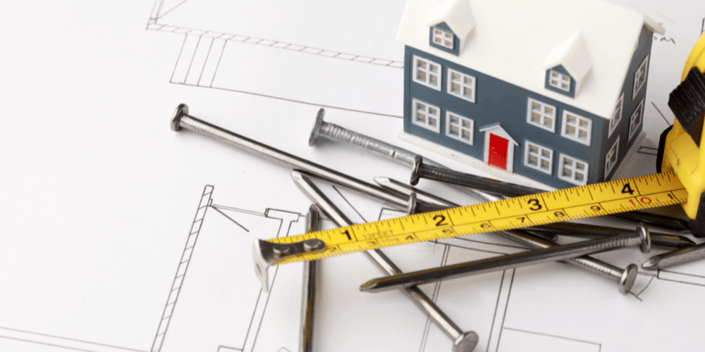 Understanding industry terminology and processes is a hurdle all remodel-aspiring homeowners face. There is a lot of knowledge to learn. But of all the terms you should be aware of, design-build is one of the most critical.