7 Benefits of Finishing Your Basement
11 Mar, 2021
•

0 Comments
Are you looking for a way to add living space to your home? Struggling with the idea of adding a room or building a story onto your house?
There are a million reasons to finish your basement - and only one or two reasons not to. In this article, we'll go over the most compelling reasons to finish your basement. We'll also discuss some problems that people experience when they're finishing their underground spaces. The more you know about the pros and cons, the easier it will be for you to make a decision about whether this home improvement is right for you.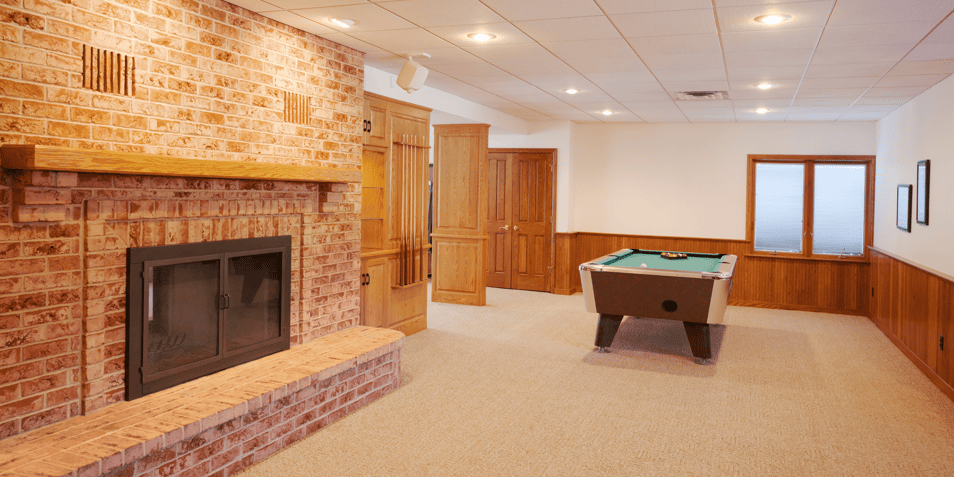 Seven Great Reasons to Finish Your Basement
The benefits of finishing your basement are clear?
1. Expanded Living Space
Unfinished basements aren't counted in your home's square footage, because they're not considered living spaces. ...but they can be, as long as they're properly finished. If you're looking for a way to expand your living space without adding on a room to your home, finishing your basement is the way to make that happen. This means you'll get more square footage without taking up yard space.
2. Cheaper Than a Room Addition
A typical homeowner adding 200 square feet onto their home spends about $48,000 for their home addition. Meanwhile, the average cost to finish a basement costs $30,000 - and for that price, you can add square footage equivalent to the entire first floor of your home.
Finishing your basement, you'll add significantly more space to your house and do it for less money than you would spend building an addition. That's a big benefit!
Costs vary depending on what you do to finish your basement, so the best way to find out how much you'll spend finishing your basement is to get a quote from a reputable contractor.
3. Practical Spot for a Niche Space
The basement is a perfect space for a home office, workout room - or perhaps both! Whatever space you're hoping to add to your home, your basement can be made into the perfect venue.
4. Create Separation In the House
After a long day spent at home, indoor spaces can start to feel claustrophobic, especially when you're sharing space with a loud teenager or several housemates engaged in their own activities. Finishing your basement can help create separation for the people in your household, thus preventing arguments and keeping the peace among members of your family. A finished basement can also create a great "get away" space for parents, where they can quietly watch television, listen to music and enjoy themselves away from the kids.
5. It Can Be Left "Messy"
Do you get tired of cleaning up the kid's toys at the end of every day? Bet your kids do too! The great thing about a basement is that it's hard to reach, so it doesn't have to be a public space. You get to decide if the guests see the basement - which means you can also decide to not clean it up at the end of every night. It's a great relief at the end of the day to not worry about cleaning up your basement living space.
6. Good Guest Space
Do you need a guest space for overnight guests or family visits? Work with your contractor to create a basement bedroom. Work with a contractor who understands building codes surrounding egress windows, as basements have to be safe for anyone sleeping there.
7. Staycation Spot
People travel less now - and take their vacations at home more often. Finishing your basement turns it into the perfect staycation spot where you can add a pool table, ping pong table or a kitchen bar. Work with a contractor to make your basement into a place where you can enjoy yourself, and relax.
Downsides to Basement Finishing
There are not many reasons not to finish your basement, if the price is right and you need the space. Working with an experienced contractor can help you avoid the problems that people typically experience during and after the remodel.
One problem that homeowners sometimes experience after they've gone through the finishing process involves issues with the long-term viability of their remodel. For example, the homeowner might install a home gym only to decide later that they don't need such a space in their home. You can avoid this problem by working with a contractor to create a flexible space that can be used for many purposes.
Lack of preparation and failure to address issues before finishing the space is another problem that homeowners might experience with their basement remodel. For example, cracks in the foundation that lead to leaks, pipes that have oxidation or pitting, and outdated sump pumps can all lead to moisture problems which can cause mold and mildew to build up in the space. Hire a contractor who will address these issues before finishing your basement, to ensure your home remodel will be a success.
Ready to Finish Your Basement? Contact Louisville Handyman & Louisville
All basements can benefit from being finished, but if your home was recently built, many contractors will recommend waiting a few seasons to allow your foundation to settle. To find out if basement finishing is a good project for your home, have a consultation with an experienced Louisville contractor. Call us today to make an appointment.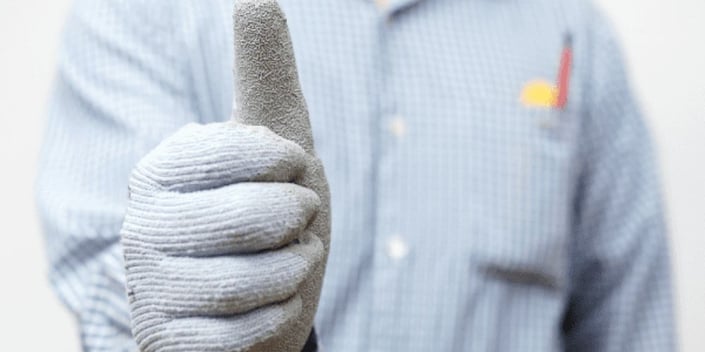 Trusting someone to work on something as important as your home is never easy. First, you have to find them. Finding a handyman to maintain your home is a bit different than hiring a general contractor for a major construction project, but you're looking for professionals with the same skills. Many people ask for referrals from friends or use apps like Nextdoor or HomeAdvisor. However, these tools are only helpful if you know what you're looking for. Over time, many homeowners have been burned by this approach and are looking for a better answer. We find that most customers need a midsize to large handyman service that is big enough to offer a wide range of services and comes with many years of experience. This combination helps homeowners have someone they can trust and also helps solve many of the problems that come with caring for a home.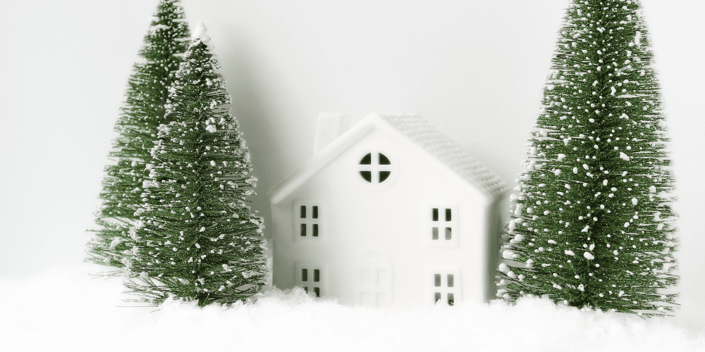 You go to the doctor for wellness checks. You go to the dentist for regular cleanings. You take your pets to the vet for their yearly exams and shots. So why wouldn't you do the same for one of your biggest investments—your house? If you don't have an established winter maintenance schedule and winter home maintenance checklist, you should. Taking care of the winter maintenance in your home should be as routine as taking care of your health. So...you are probably wondering, "How do I take care of my house in the winter?" That's easy...you need a winter home maintenance checklist. We are here to give you some winter home maintenance tips, so you know exactly what you should do before the temperatures drop and the snow falls. We will also give you some other tips pertaining to winter home preparation and maintenance