How to Freshen Up My Kitchen For 2021
05 Mar, 2021
•

0 Comments
Have you been thinking about how to freshen up your kitchen for 2021? If so, you might have been struggling with kitchen updating ideas. There are some great kitchen updates and timeless kitchen color schemes that you might find exciting. However, you are probably asking yourself "Where do I start when upgrading my kitchen?" But don't worry, we are here to help .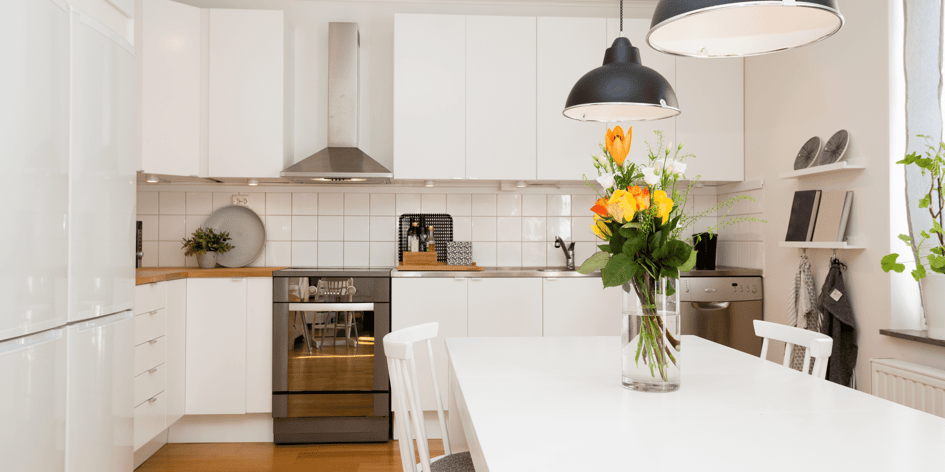 Fresh New Kitchen Updating Ideas
Did you know that there is a way to update and freshen up your kitchen without having a full remodel done? Many people are opting for a mini-kitchen remodel using a variety of ideas to complete their new look.
Let's take a look at some of the most frequently asked questions about kitchen updates for 2021.
1. How Can I Make My Old Kitchen Look New?
With a mini-kitchen remodel there are plenty of ways to take your old kitchen and make it look almost new again.
Paint the Cabinets

Painting your kitchen cabinets will instantly give your old, tired kitchen a facelift with very little effort and a minimal cost for such a drastic makeover.

Cabinet Modifications

Cabinet modifications could include adding additiona

l

cabinets

or reducing or increasing the depths of your existing kitchen cabinets. You could also add some rollout racks, pullout drawers, or a lazy susan for that awkward corner cabinet that is currently just taking up space. Alternatively, you could add some glass cabinet fronts and cabinet lighting to the cabinets you already have. Or you could take some of your existing cabinets and turn them into custom storage spaces (more about that in a moment).

Add New Appliances

Sometimes when purchasing new appliances, you might find that one or more of those appliances doesn't fit your existing space; however, you need that bigger appliance due to your family's needs. So, what should you do? That is where a mini-kitchen remodel comes in. You simply have your kitchen slightly modified and adjusted to accommodate the new appliances. This might mean changing out the cabinets or installing new countertops to make this work. Alternatively, you might have to modify your existing cabinets and countertops a bit.
2. How Do You Freshen Up a Tired Kitchen?
You could start by finding and using one of the many timeless kitchen color schemes such as classic blues and grays, a sunny yellow, gray and white, or the ever-popular neutral option of traditional tans and browns.
Another way to freshen up a tired kitchen is to look at the different ways you can make use of unused spaces such as considering some of the many above refrigerator ideas. In most homes, the space above the refrigerator is the one spot that is generally left unused because it can't be easily reached. This is an ideal place to store the things you don't use very often such as canning supplies, emergency food storage, cookbook racks, or holiday supplies you only use a few times a year. Another option is to turn the cabinet above the refrigerator into a decorative space to display wine or other items.
3. What Are the Kitchen Trends for 2021?
Many people are turning some of their old cabinets and unused kitchen space into an appliance garage or a coffee bar. Other trending ideas are adding a trash bin area and installing a mini-fridge in place of one of your lower cabinets.
And one convenient new cabinet feature people are having installed in their kitchen is a functional door on the end of a cabinet. This will provide you with easy access to that cabinet that was previously a hard-to-reach space.
Another new fresh idea is adding a utility cabinet to the end of your existing kitchen. This is a tall cabinet where you can store your mops, brooms, vacuum cleaner, and ironing board. Then you could have a shelf installed above that to store all your cleaning supplies. No more bending, squatting, or having to do contortions just to get to all those cleaning supplies that are stuffed under your kitchen sink.
4. What Is the Most Popular Kitchen Cabinet Colors for 2021?
One of the more popular kitchen cabinet trends for 2021 is using different colored upper and lower cabinets. And as far as the trending kitchen cabinet color for 2021 goes, bright white continues to be popular. However, 2021 will also add soft blues and greens to what's new this year.
Pops of color are also a big trend for 2021. This is displayed as bright white cabinets with one tall or floor to ceiling cabinet or other kitchen feature being a different color. You can then add your other spring décor to finish off the look.
5. How Much Does It Cost to Refresh a Kitchen?
If you are wondering "How much does it cost to refresh kitchen?" the answer is—that depends. It will depend on whether you decide on a full remodel or a mini-kitchen remodel. It will also depend on whether you opt for new appliances, new cabinets, new countertops, new flooring, or other structural modifications, etc. However, in some cases, depending on your taste, a small kitchen remodel could be done for as little as $5,000 and go up to as high as $50,000 or more.
What's Next?
We hope you have found this information helpful. If you would like some information about a full or mini-kitchen remodel or just have a few questions, please Contact Louisville Handyman & Remodeling today. We pride ourselves on being the trusted partner to care for or remodel your home or business, Contact us today we look forward to hearing from you!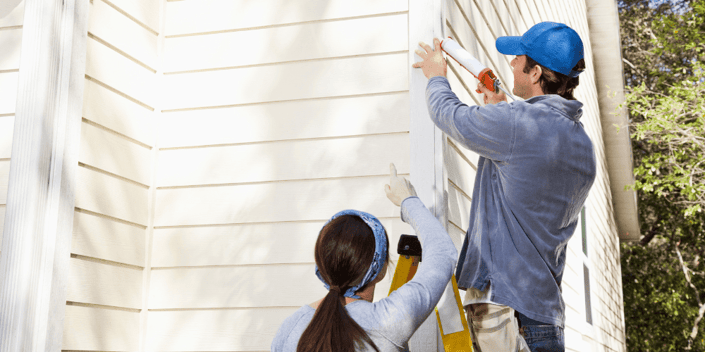 Owning a home is both a privilege and a responsibility. As the seasons change, so do the tasks required to keep your home in pristine condition. From minor challenges like fixing a leaky faucet to slightly more demanding tasks like checking HVAC filters, it's essential to have a home maintenance plan in place to tackle the tasks that keep your home functioning as it should. Louisville Handyman is here with a comprehensive homeowners guide to provide a comprehensive all-season checklist, helping you ensure your home remains the cozy sanctuary you deserve.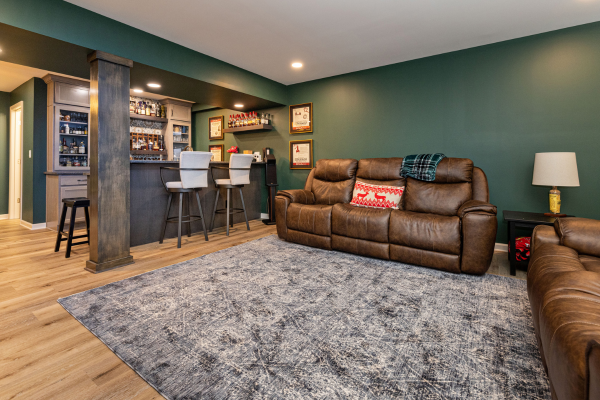 Louisville Handyman has been in the business long enough to encounter a myriad of misconceptions and myths associated with the design-build process. So today, we're taking a voyage into mythbusting territory. Let's unpack some common myths and highlight the best ways to sidestep potential pitfalls on your way to the home remodel of your dreams.