8 Biggest Bathroom Remodeling Mistakes You Can Easily Avoid
09 Dec, 2022
•

0 Comments
Bathrooms typically need to be remodeled every 15 to 20 years to maintain beauty and functionality. Knowing you need to remodel and feeling ready to remodel are two completely different things. Bathroom remodels are worthwhile because they boost your home's value and give you a chance to improve your bathroom's performance.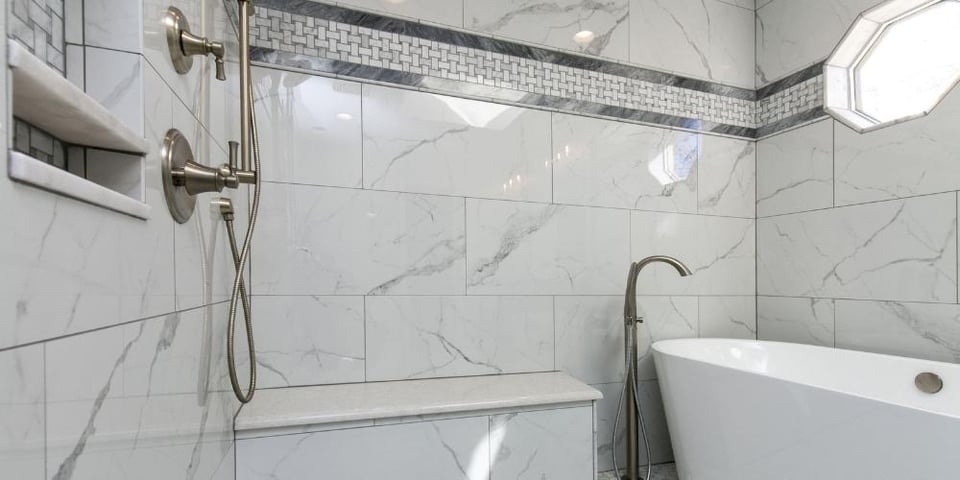 While a good bathroom remodel can add value to your home and make your property more desirable to buyers, a poorly executed bathroom remodel can waste thousands of dollars and may lead to bathroom repairs for years to come. In fact, a poorly done bathroom remodel can even devalue your home. Mold and mildew from plumbing leaks or a bathroom design that does not comply with local building codes can make your house harder to sell.
The 8 Bathroom Remodeling Mistakes to Avoid
Thoughtful planning and preparation can prevent this from happening. Though it isn't difficult to remodel your bathroom, you do need to make goals and work with the right contractor. Knowing the potential pitfalls and common bathessroom remodel mistakes can help ensure that your money will be well-spent and that your bathroom remodel will improve the value of your home. Below, we've listed the biggest mistakes that homeowners make when performing bathroom repairs or when remodeling their bathrooms.
1: Poor Planning
Planning is the first step to starting a bathroom remodel. Know what materials are needed for your bathroom project and what your goals are before getting started. Failure to create a smart bathroom renovation work sequence or plan appropriately could lead to mid-remodel changes, which can hike the price of your remodel and delay progress. Expert planning for your bathroom remodeling can help ensure that the remodel will go smoothly when the time comes. Hiring a contractor who knows what materials are needed for a bathroom remodel, how to measure, order materials and install everything correctly will help you avoid the planning mistakes that can haunt a bathroom remodel.
2. Unrealistic Budgeting
Be realistic about how much your bathroom remodel will cost. The average cost for a basic 5'x7' bathroom remodel in Louisville is approximately $24,000, while the average for an upscale master bathroom remodel in Louisville is approximately $76,000. Trying to remodel your bathroom without a proper budget will lead to poor quality work, skipped steps, and preventable plumbing issues in the future. Be realistic about your budget. If you're hiring a contractor, be open about how much you can afford to spend. The cheapest way to remodel your bathroom is not to skip steps or find a contractor who does cheap work, but to limit the scope of your bathroom remodel to the most important things that need to be done.
3. Hiring the Cheapest Contractor
While it's important to hire a contractor who fits your budget, expect to pay fair prices for quality work. A good contractor will hire skilled employees to ensure the work is done right in your remodel. Contractors who dramatically underbid their competitors may be cutting corners by hiring unskilled staff, buying low-quality materials, and doing poor-quality work. Vet your contractor thoroughly before signing a contract. Check references, and hire a contractor with a good reputation in your community.
4. Forgetting the Fan
Bathrooms need to vent moist air after a steamy bath or a shower. The vent is an important part of the moisture management of the bathroom. Without a properly working vent, mold and mildew may build up inside the room or in your attic or crawlspace. The presence of moisture can also ruin the paint, which may start to bubble. If you're remodeling your bathroom on your own, prioritize the installation of a working vent that is sized properly for the bathroom. Otherwise, hire an experienced, reputable contractor. A good contractor will not let you overlook this important feature.
5. DIY Hubris



Many people don't know they've made a grave error when remodeling their bathroom until it is far too late. Mistakes with drainage, sealing, or installation can invite water leaks, which can invite mold, rot, and ultimately threaten your structure's integrity if unaddressed. Sometimes homeowners attempt a DIY bathroom renovation and find themselves in over their heads mid-task. While it's no fun to admit defeat, calling in the professionals can save you from a worse fate down the line. Be prepared; repairing a DIY job gone wrong can be much more expensive to fix than a professional installation the first time. Many of the elements of a bathroom require skill and experience. For example, shower tile renovations are notoriously abandoned mid-task because DIY shower renovations are deceptively tricky. Demolition, repositioning salvageable elements ordering new materials can add to your project's price tag and leave you in the annals of bathroom remodel fails.
6. Focusing on Trends
Your pink bathroom from the 1950s is the perfect example of how trendy bathroom remodels can backfire. While it's important to appeal to a modern audience when remodeling your bathroom, some trends can be expensive to reverse when they eventually fall out of favor. When installing trendy features, remember that your trendiest features will date your bathroom first, which ultimately could lead to another expensive remodel in a few short years. We recommend incorporating your most-of-the-moment elements in areas that are more easily swapped in a single project. Consider low-risk bathroom trends for 2022 such as arched mirrors, houseplants, earthy color pallets, and mixed textile embellishments.
7. Overlooking Storage
Bathroom storage is important! Without expansive storage, your bathroom vanity counter could become your primary storage location for shampoo bottles, soaps, toothpaste tubes, and hair accessories. A cluttered countertop can make your bathroom look smaller than it really is, and can also make cleaning your bathroom harder. Work with your contractor to install semi-custom or custom storage solutions in your bathroom including drawers, cabinets, and open shelving.
8. Over Improvement
Bathroom remodels have an ROI between 55% and 70%. The less you spend on your remodel, the more you can expect to recoup when your house sells, because your first dollar usually goes to address the biggest problems that devalue your space. While it might be tempting to install luxury fixtures in your bathroom, spending more may not add more value to your house at resale. Unless luxury bathrooms are standard in your neighborhood, installation of high-end fixtures like a jet-stream tub or a bathroom fireplace will not add to the sale price of your house. You should install these features if they're important to you or if you plan to live in your home long-term, but you should not expect to recover those costs when your house sells.
Contact Us for Home Remodeling Louisville KY
Are you ready to execute a bathroom remodel in Louisville? A successful bathroom remodel can boost your home's value and make you happier with your home! To get started with your bathroom remodel in Louisville, KY, contact Louisville Handyman and Remodeling.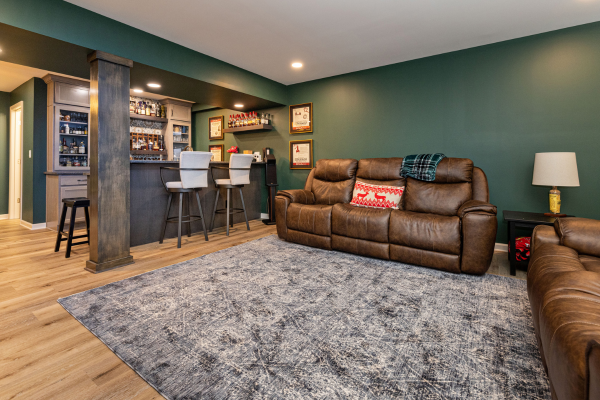 Louisville Handyman has been in the business long enough to encounter a myriad of misconceptions and myths associated with the design-build process. So today, we're taking a voyage into mythbusting territory. Let's unpack some common myths and highlight the best ways to sidestep potential pitfalls on your way to the home remodel of your dreams.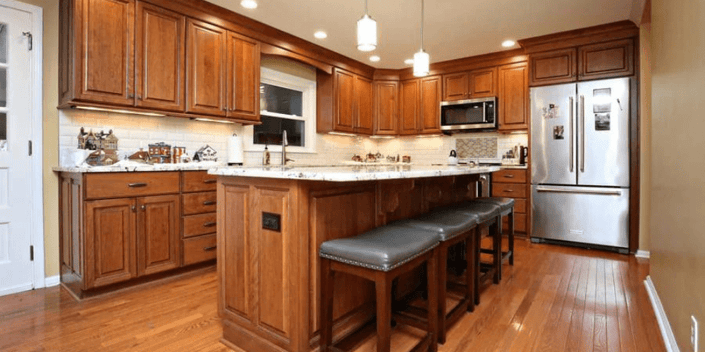 Welcome to another insider chat with Louisville Handyman, where we're all about turning your house into a home. Today, we're focusing on a topic close to the hearts of the hospitable folks out there – remodeling for entertainment. Whether you're looking back on past holidays and imagining how much better they could've been with an open-concept kitchen or daydreaming about transforming your basement into a bustling entertainment center, Louisville Handyman has got you covered.