Planning The Perfect Kitchen for Your Louisville Home
08 May, 2020
•

0 Comments
Your Louisville kitchen deserves a major update at least once every 10 years. If you haven't invested in a kitchen remodel since the new millennium, you're definitely overdue for some upgraded countertops and new fixtures. Consider adding as many of these must-have features to your kitchen remodeling project as possible.
Rearrange Your Layout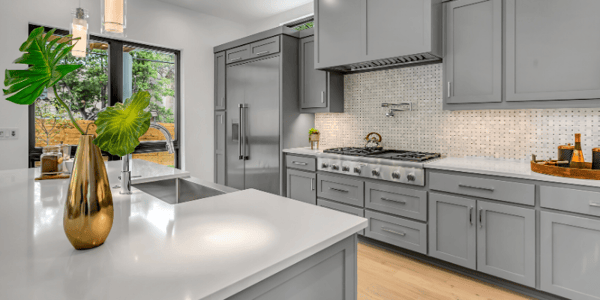 Kitchens are busy places and trying to squeeze by a family member while you're carrying a heavy pot full of boiling water is a dangerous challenge. Push your countertops and cabinets further apart and aim for closer to 48 inch widths to let two people pass by without brushing against each other. Even in a small kitchen, it's usually possible to rearrange layout during a kitchen remodeling project for better flow and safer passing.
Choose the Right Materials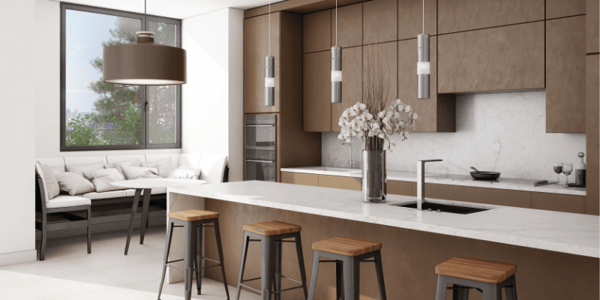 If you want your kitchen to look up to date in 2020 and beyond, you'll need to choose the right materials for the countertops and backsplashes. Carrara and other forms of marble remain the most popular materials for countertops, but polished concrete and custom poured epoxy finishes are other great options. Colorful tiles and eye-catching pressed metal sheets are making a comeback for modern backsplash options. Careful selection of cabinet finishes and colors is also necessary for a modern look that lasts. For cabinet updates, consider neutral colors and two-tone designs that contrast the doors and decorative features against the bases.
Plan for Landing Space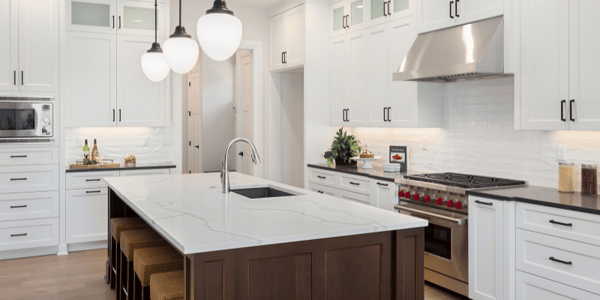 Many kitchen remodels focus solely on decorative choices and ignore functional improvements. Do you ever struggle to find somewhere to set a hot pot or a heavy bowl when your hands are full? Add additional inches of counter space around ranges, ovens, and microwaves to create convenient landing space. If you can choose a material like butcher's block or high heat tile that can handle a hot pot without scorching, all the better. Islands are great for creating more of this valuable work and holding space while also giving you more opportunities for out-of-sight storage. Don't forget about adding a pantry, which can be as simple as turning a nearby hall closet into a new space.
Expand Storage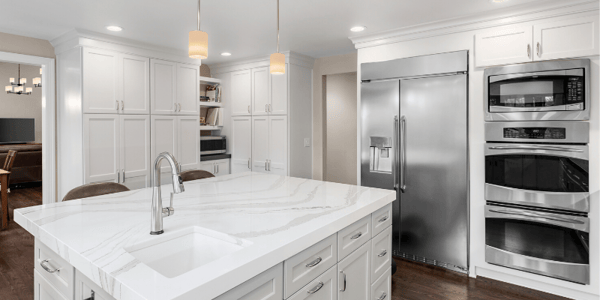 Open shelving remains the most popular option for kitchen remodels, but it's far from the only idea. If you prefer to keep your appliances and dishes tucked out of sight, consider shelves and drawers that fit into existing empty spaces in your cabinetry. An island is a great addition for a kitchen that needs both storage space and countertop room. If you have enough storage but it's not that easy to keep organized right now, consider upgrades like racks, adjustable shelving units, and in-drawer organizers to keep everything within grasp.
All of these features and more are easily incorporated into a single kitchen remodeling project. If you're less than happy with your current kitchen, contact us here at Louisville Handyman and Remodeling for help. We'll assist with planning out every part of your remodel and then take care of all the hard work while you sit back and wait for your beautiful new kitchen.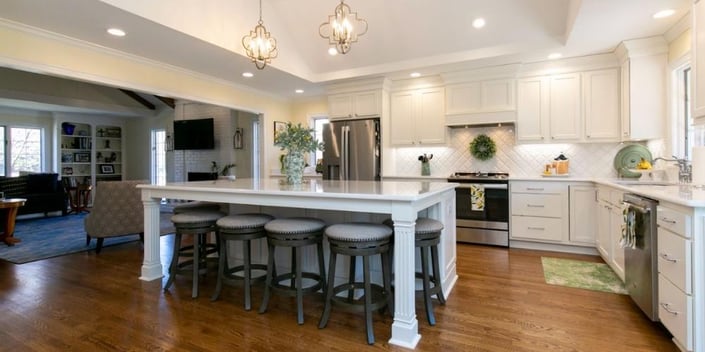 Your kitchen isn't what it once was. There are scratches and dents all over, accumulated from daily use. The paint color you used to love now makes you want to vomit. Overall, the room feels dingy and old — not a place you want to spend time cooking and cleaning each day. It's obviously time for a change. But what kind? And how much? Kitchen remodeling comes in many forms. Today, we're discussing two options — the kitchen remodel and the kitchen refresh — to help you decide which one is right for you!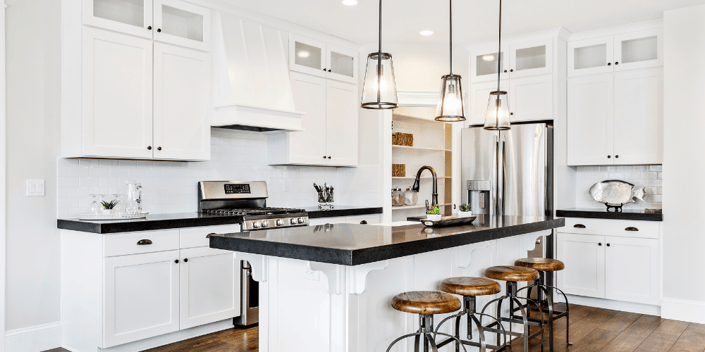 Is your Louisville, Kentucky home missing some key features that would make it the home of your dreams? If so, the good news is it doesn't have to stay that way. Remodeling your almost perfect home can easily give you the home of your dreams. Expand or renovate, install unique home features, add functionality, and do anything else you can imagine with home remodeling.