Finding Your 'Flow': Designing the Right Kitchen Layout for Your Louisville Kitchen
06 Feb, 2023
•

0 Comments
You can't stand to cook another meal with your spouse in your kitchen. You've had it with log jams at the sink and bumping elbows at the stove. You need more cabinet space to contain the appliance sprawl. Whatever the reason, you're dreaming of a kitchen remodel to elevate your kitchen's function and create a better flow for your daily routines.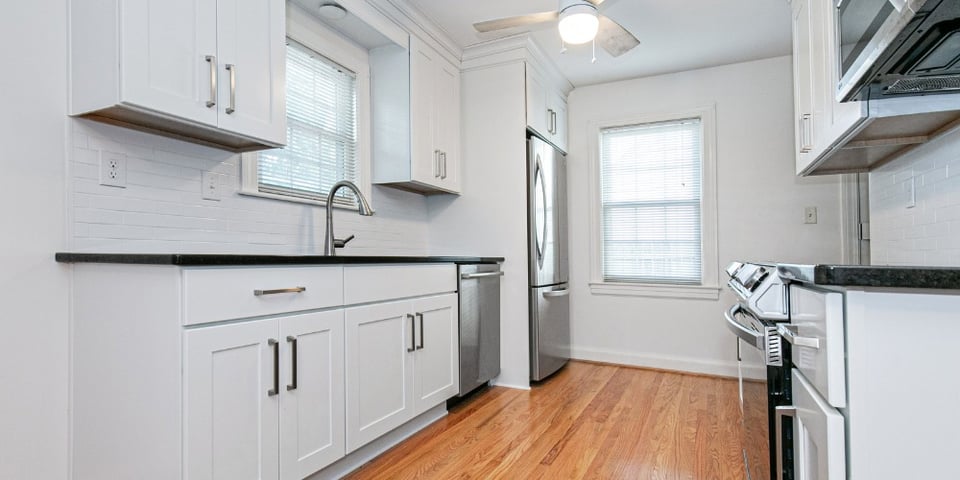 Louisville Handyman completes
fantastic remodels
and refreshes in and around Louisville, KY. Our extensive experience transforming tired spaces gives us a lot to say about designing the perfect layout for your kitchen remodel.
Planning Your Kitchen Layout
There are several essential factors to consider when designing a kitchen. Here are some questions to ask yourself while you narrow down your must-haves for your kitchen layout.
How do you use your current kitchen?

What frustrates you in your existing space?

What do you wish you had?

What do you love and want to replicate?

What features have you seen in other kitchens that you would like in yours?

Do you have enough space in your kitchen, or do you need to create more?
Basic Kitchen Layouts
Familiarize yourself with basic kitchen layouts so you can select the perfect one. Some areas lend themselves well to a few options, and others have only a few that will work in the existing space and layout parameters. Remember that moving walls or relocating plumbing and electricity will increase your kitchen remodel cost.
L-Shaped Kitchen - This utilitarian style arranges everything in your kitchen on two walls at a ninety-degree angle to each other.
G, U, or C-shaped Kitchen - A U or C-Shaped kitchen wraps around three kitchen walls, and a G-shaped kitchen extends onto the fourth wall of your kitchen or into the workspace.
Linear or One-Wall Kitchens - One-wall kitchens are great for open-concept living spaces and small second kitchens or kitchenettes. Locating everything along one wall allows for a streamlined flow.
Galley Kitchens - A galley kitchen is arranged on two walls facing each other with a pass-through.
Kitchen Island - A kitchen island isn't really its own layout. You can add a kitchen island (or two_ to just about any configuration if you have enough room.
Peninsula - A peninsula is a countertop and cabinet that extends into an open space. You can extend an L or U-shaped kitchen with a peninsula to add extra seating or a serving area for entertaining.
Kitchen Options to Consider
Once you've committed to a layout, you need to arrange the other elements of your kitchen to suit your needs.
Double Kitchen Island - Two kitchen islands allow you to designate distinct spaces for different kitchen purposes. Add a sink and dishwasher to create an island workspace, and use another island for seating, schoolwork, and entertaining.
Pot Filler - Cook quickly by installing a pot filler above your stove, so you aren't lugging heavy, full pots through your kitchen to reach the stove.
Pet Station - Your furry family deserves thoughtful kitchen design too. Many clients build a pet feeding station into their kitchen area to keep their pet supplies and eating space tidy. Consider installing a pot filler above your pet's dishes to top them off with fresh water in a snap.
Beverage Center - Include a mini-fridge with a glass door so guests can examine contents and help themselves without disturbing your more personal fridge storage. Include a luxury coffee maker or a bar featuring your favorites to create a personalized libation station that doesn't interrupt the kitchen action.
Corner Stove - A corner stove adds a unique interest to your kitchen design and tucks the chef out of the way while they work. Corner stoves are built specifically for this purpose and come in many more options than ever before.
Corner Sink - A sink is another great option for using corner space in your kitchen. Whether you locate your main kitchen sink in a corner or add a supplemental sink in the corner, this configuration adds interest. It extends your reach into different kitchen areas while working at the sink.
Pass-Through - Create a large window to pass your culinary creations out for easy entertaining. A pass-through is a great option to keep the fun flowing if your kitchen backs up to an outdoor eating space.
What is a Kitchen Work Triangle?
A kitchen work triangle is a classic principle of kitchen design that positions the refrigerator, sink, and range as three points in a triangle of your layout. This was thought to streamline culinary chores, and it does work immensely well for traditional cooks or those who cook alone. If you host a busy kitchen, you might opt for something other than a classic kitchen work triangle and instead build designated zones in your kitchen.
What Goes on a Kitchen Island?
The short answer? Anything you want. Here are some popular options to include on a kitchen island when designing your custom layout.
Sink

Cooktop

Dishwasher

Prep Space

Seating

Pull-Outs and Storage
Louisville Handyman Creates Dream Kitchen Remodels
Ready to create the perfect kitchen in place of your disappointing space? Louisville Handyman's got you covered. Let's connect today to discuss
your kitchen remodel
or other renovation projects.
"©2022 Zonda Media, a Delaware corporation. Complete data from the 2022 Cost vs. Value Report can be downloaded free at www.costvsvalue.com."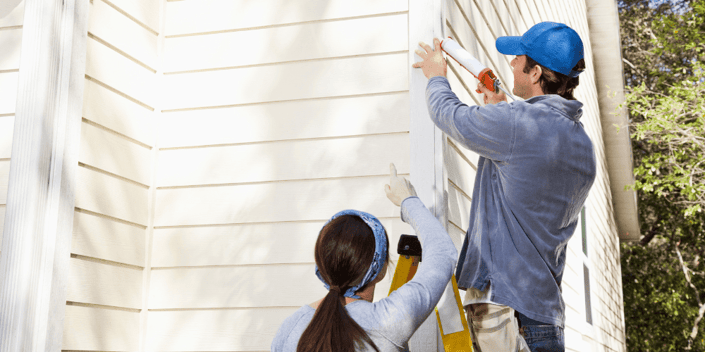 Owning a home is both a privilege and a responsibility. As the seasons change, so do the tasks required to keep your home in pristine condition. From minor challenges like fixing a leaky faucet to slightly more demanding tasks like checking HVAC filters, it's essential to have a home maintenance plan in place to tackle the tasks that keep your home functioning as it should. Louisville Handyman is here with a comprehensive homeowners guide to provide a comprehensive all-season checklist, helping you ensure your home remains the cozy sanctuary you deserve.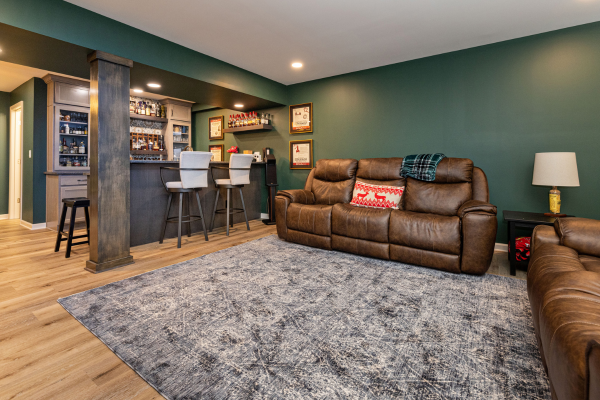 Louisville Handyman has been in the business long enough to encounter a myriad of misconceptions and myths associated with the design-build process. So today, we're taking a voyage into mythbusting territory. Let's unpack some common myths and highlight the best ways to sidestep potential pitfalls on your way to the home remodel of your dreams.