5 Kitchen Remodeling Trends That Are Becoming Outdated
22 Jun, 2022
•

0 Comments
There have been more than a few questionable or impractical design trends in the last decade. If you moved into a new home or remodeled anytime in the past few years, you may have experienced these kitchen design mistakes. And, if you haven't, it's wise to learn what they are so you know not to include them in a kitchen remodel of your own.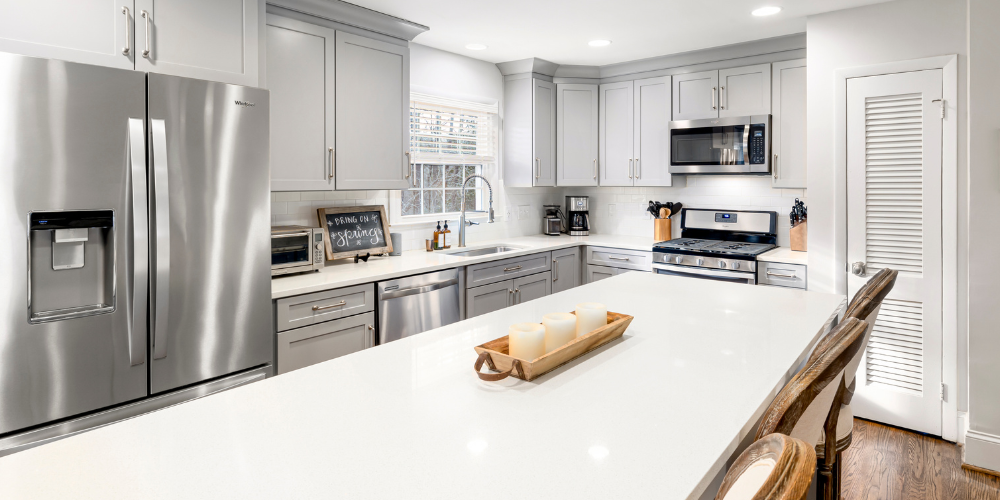 We have firsthand experience with outdated and current kitchen remodeling trends alike at Louisville Handyman and Remodeling; let's review five outdated kitchen trends and 2022 alternatives you can incorporate into your kitchen remodel instead.
Keep in mind: The most important 'trend' when considering any remodeling project in your home is the trend of 'being you'. This resource is not to tell you what you can't or shouldn't do with the design of your home, but rather to inform you of the pros/cons of today's most popular kitchen design trends. The best remodel is the best-planned remodel for you and your family!
Let's dive in.

The White Kitchen
Are white kitchens out?
White-on-white has been the go-to kitchen color palette for decades. It's a simple and inoffensive palette — perfect if you plan to sell your house in the future and want your kitchen to be universally appealing to homebuyers. Natural light also bounces more effectively off white surfaces brightening the space. However, white-on-white can be dull and, at its worst, sterile or unwelcoming.
Though white kitchens are considered a timeless design, they have fallen from favor in 2022. The white kitchen trend has given way to much more colorful kitchens. Colorful cabinetry, for example, is one of the biggest kitchen trends this year. Green and blue are among the dominant colors. But, if you prefer a neutral look, warm neutrals such as tan, cream, greige (gray and beige), and even light-grain wood are also popular choices.
Open Shelving
Open shelving can be aesthetically beautiful; but don't be fooled, it's among the most common kitchen remodel regrets because opening shelving is often a nightmare to maintain. Dust accumulates on open shelves. You have to clean regularly, and you may need to wash your dishes before using them if you keep them on open shelves. You also have to keep the shelves orderly. If not, they become a cluttered mess — and no one wants to look at that!
While we don't recommend going for large-scale open shelving, you can try mixing traditional cabinetry with open shelving if you love the look. Cabinets will allow you to hide clutter and keep your dishes protected; use them for most of your kitchen storage. Then, install open shelving as a design flourish. Keep your open shelving small to minimize your maintenance efforts.
Granite Countertops
Granite countertops reigned supreme in the 2000s. Chances are, if your home was built or remodeled in the early 2000s, you can walk out to your kitchen and see exactly the kind of countertops we're talking about. The bad news is, those countertops are definitely out. But you can easily replace them. Modernize the early 2000s kitchen by opting for 2022 countertop favorites such as marble, quartz, quartzite, concrete, or wood.
Traditional Backsplashes
Traditional tile is quickly becoming a kitchen backsplash trend to avoid. Though traditional tile has been in for a long time, dirt and grime can accumulate in the grout. This is impractical for obvious reasons and can reduce the longevity of your backsplash. A popular alternative in 2022 is slab backsplashes. They cover the wall entirely, making it easier to clean. Plus, slab backsplashes are often an extension of the countertop to the wall and can be a striking focal point for your kitchen.
Ornate Details
Most modern kitchens are sleek and chic. Luxury is evoked through high-end features and materials rather than ornate details like intricately-carved cabinet doors, brass hardware, or extra-fancy drawer knobs. This type of ornamentation is one of the more outdated decorating trends of 2022.
It's important to mention you don't have to go for a minimalist look to avoid overdoing the ornamentation; in fact, minimalism is officially falling in popularity as maximalism gains dominance this year.
Wait, didn't you just say sleek was in and ornate was out? Aren't those basically the same things as minimalism and maximalism?
Yes, it's a bit confusing. However, there's a key difference between ornamentation and maximalism. Though minimalism and maximalism are opposites, they are similar in that both design styles ask practitioners to be intentional about the objects they display in their homes. Minimalism is about paring back your items. Meanwhile, maximalism is about surrounding yourself with objects (colors, materials, textures, etc.) that speak to your life and personality. The art of maximalism is layering these elements on top of one another to create a look that's all at once eclectic and cohesive. Ornamentation, on the other hand, generally isn't intentional at all; you're simply opting for fancy material choices rather than tying together decor details you have an intimate connection with.
Updating Your Louisville Kitchen
Before you can rid your kitchen of outdated and impractical elements, you need to know more about what a kitchen remodel entails. Learn what to expect for your budget with our kitchen remodel cost guide or take a look at this Louisville kitchen remodel for inspiration.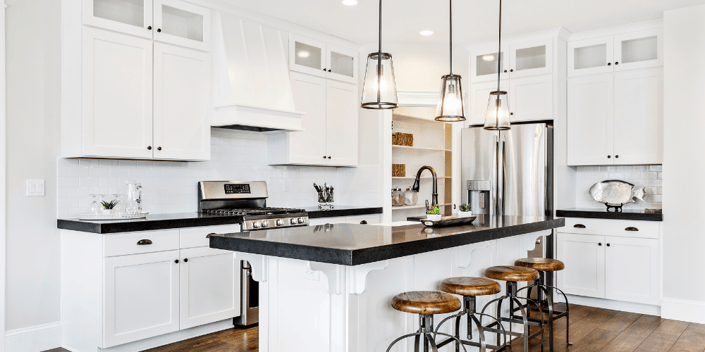 Is your Louisville, Kentucky home missing some key features that would make it the home of your dreams? If so, the good news is it doesn't have to stay that way. Remodeling your almost perfect home can easily give you the home of your dreams. Expand or renovate, install unique home features, add functionality, and do anything else you can imagine with home remodeling.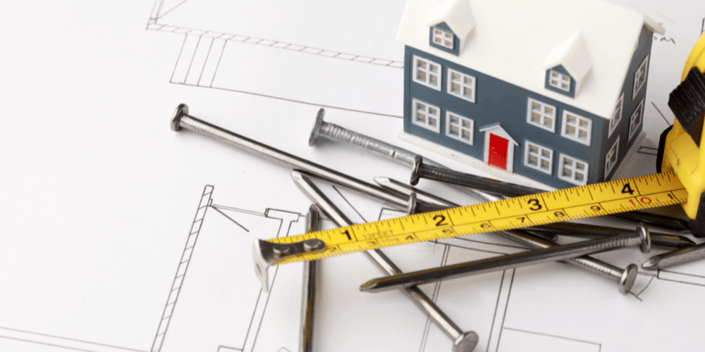 Understanding industry terminology and processes is a hurdle all remodel-aspiring homeowners face. There is a lot of knowledge to learn. But of all the terms you should be aware of, design-build is one of the most critical.