Design-Build: What It Is & Why Choose It for Your Louisville Home Remodel
19 Jul, 2022
•

0 Comments
Understanding industry terminology and processes is a hurdle all remodel-aspiring homeowners face. There is a lot of knowledge to learn. But of all the terms you should be aware of, design-build is one of the most critical.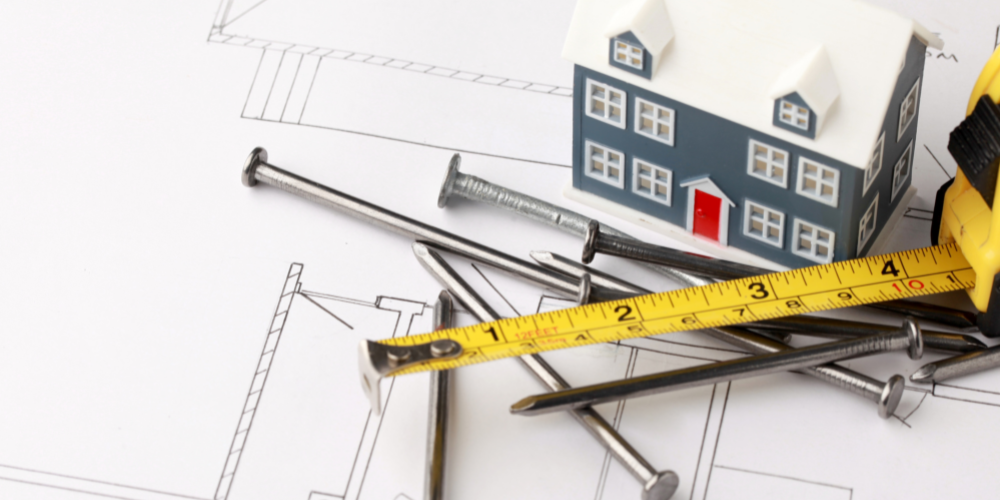 Remodeling homeowners need to know design-build because it's one of the best and easiest ways to complete their home improvement project. Understanding is crucial to their ability — and your ability — to make choices that make sense for your home, family, and budget.
Learn what design-build is, how it's different from other home building methods, and what potential it holds for your home with this Louisville Handyman & Remodeling blog. As a remodeling and design-build contractor, we answer your questions and give you an inside look at our approach to the process.
What is the Meaning of Design-Build?
Every home remodel has stages: consultation, design, construction, etc. Who completes these stages and how varies depending on the project delivery system you use for your home remodel. Design-build is a project delivery system where you work with one company for all stages; this differs from traditional processes in several ways.
How are Design & Build Contractors Different From Other Contractors?
Design-build remodeling contractors are a one-stop shop for your home improvement needs. You work with them from the first consultation to the day construction ends. A design-build company brings all the professionals and services required for your remodel together under one roof; that isn't the case in the traditional design-bid-build process.
In design-bid-build, you work with separate contractors and designers. First, you find and hire a designer or architect to draw your remodeling plans. You are then responsible for seeking construction bids on the plans from general contractors. Once the bids are in, assess your choices, and hire a contractor to build your design. Your work doesn't end there; throughout the construction process, you must serve as the point of contact between your designer and contractor. Questions, discrepancies, or disagreements may arise between the two parties, leaving you caught playing mediator.
The design-bid-build process asks a lot out of homeowners. The same isn't true with design-build. In the design-build process steps, you only have one responsibility: hiring a design-builder. Once you make your choice, you can relax. Working with one company throughout the remodeling process makes your life easier. You don't have to worry about friction between professionals or miscommunications. Instead, you can focus on providing feedback for your team and managing daily life during a transitional phase.
Benefits of Design-Build
Even better than the streamlined design-build process itself is the results it delivers. Working with a design-builder offers benefits you can't get with other project delivery systems: a cohesive team, better communication, more creativity, and peace of mind. Let us explain how.
One advantage of design and remodel contractors is the professionals working on your project already have a rapport. They know each other and have worked on projects together before. Having time to form personal connections and trust with one another creates better teamwork and communication. This benefits your project in several ways.
Fewer miscommunications and mistakes happen when your team is a well-oiled machine; that saves you time and money on your home remodel. The professionals on your project easily exchange ideas and information and ask each other questions. The more they collaborate, the more they are likely to come up with ingenious solutions to your home problems.
Since you work with your design-remodeler throughout the entirety of your project, they get to know your lifestyles and tastes intimately. Your team takes the time to understand your issues. With your input, they create alternatives you love. The trust you form with your design-builder during this process gives you peace of mind. You know they are implementing your wants and needs into the design; you know you can trust their design to deliver the results you're dreaming of.
The Right Choice Home Remodeling
When you work with a design-build remodeling group like Lousiville Handyman & Remodeling, you can put your trust in our process. We have 20 years of experience, over 14,000 jobs completed, and the customer reviews to show for it.
Homeowners regularly return to work with us again. Some request specific craftsmen they've become fond of. With a family-owned business culture that encourages employees to stick around, our clients and employees maintain relationships for years. That's what makes Louisville Handyman & Remodeling different from other design builders. Partner with us for your home remodel today.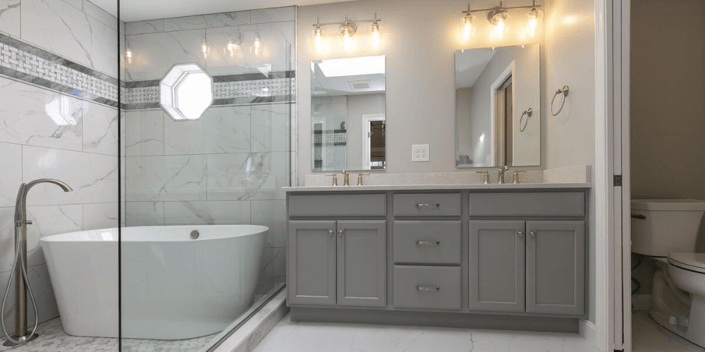 Sick of making do in a too-small bathroom? Or looking at dirty grout, chipped tiles, and water-stained faucets when all you want to do is take a relaxing bath? Then it's time to consider bathroom remodeling.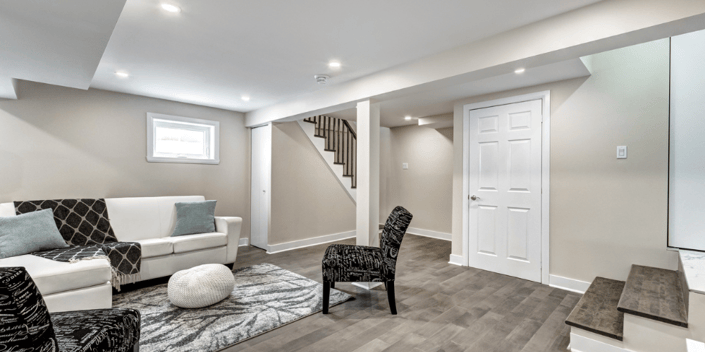 When thinking about a basement remodel in Louisville, KY, the two most important things you need to know are how much it will cost and how much value it will add.