6 Common Mistakes to Avoid When Planning a New Kitchen
02 Jun, 2022
•

0 Comments
You don't want to get to the end of your kitchen remodel and be unsatisfied with the results. Or, worse yet, realize your plan includes a number of kitchen design mistakes. After all, kitchen remodels aren't cheap in time, energy, or cost; you need to get it right the first time — if you want to get it right at all. The key is to learn from the mistakes and experiences of others; start by checking out these eight common kitchen remodeling mistakes: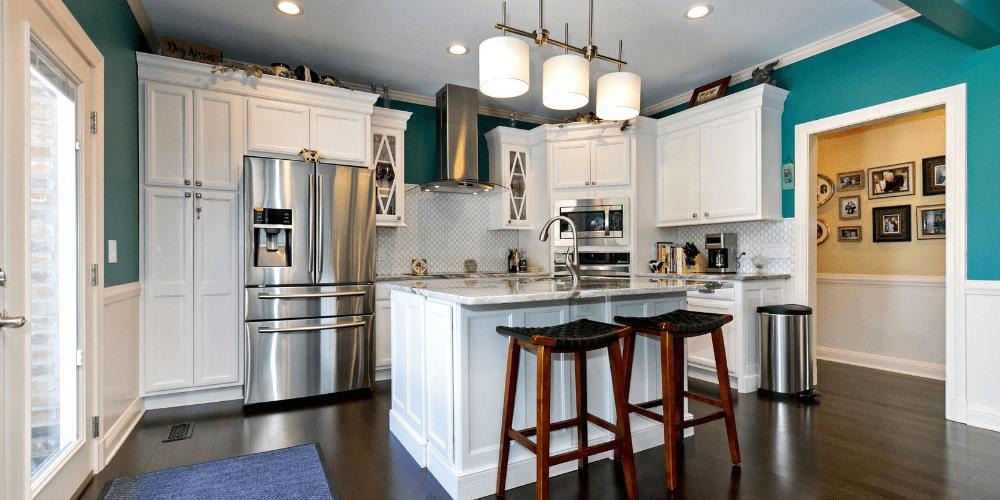 1. Not Taking Your Needs Into Consideration
Of all the factors to consider for kitchen remodeling, your needs and those of your household are the most important. A remodel should make your home better suited to your life and style. To help with this, identify your main frustrations, why you want to remodel in the first place, and what changes will improve your kitchen.
Are you frustrated with overflowing cabinets and drawers? Then, you likely need to add more storage. Do you have outdated appliances and chipped countertops? Those are easy enough fixes. Do you want to use your kitchen for more than just cooking and cleaning? Try adding a lounge area or bar with seating.
The possibilities for your kitchen remodel are endless. Use the criteria you develop in this step to guide your decision-making throughout the remodeling process.
2. Layout Negligence
If you've been wondering, "what order do you remodel a kitchen in?" This is the first step. The desire to skip to the part of the remodeling process where you choose materials, purchase decor, and make other fun design decisions is natural. But it's an urge you'll have to resist. You need to thoroughly think through the layout of your kitchen before you get to the fun stuff.
A bad kitchen layout can defeat the purpose of your remodel. Often, awkward kitchen layouts don't leave enough space (or leave too much) between the main elements of your kitchen, making it difficult to reach and travel between them. You can avoid this using the kitchen triangle rule. Touted as one of the most efficient ways to design a kitchen layout, the rule says your sink, fridge, and oven should be positioned to form a triangle. This triangle becomes a chef's go-to work zone and makes it easy for them to travel from one fixture to another.
You should also be careful not to overcrowd. It can be tempting to go big for your remodel by installing an extra-large kitchen island, for example. However, you shouldn't do so at the expense of functionality. If your kitchen isn't large enough, an extra-large island will eat up floor space and might not leave you enough room to move about comfortably. Similarly, make sure your layout takes clearance for drawers and cabinet doors into consideration.
3. Skimping on Storage
Kitchens are full of stuff — plates, bowls, cookware, recipes, spices, food, storage containers — and you need a place to put it all. That's why skimping on storage is one of the kitchen design mistakes homeowners regret most.
You can use a butler's pantry, traditional cabinetry, or an island for large-scale storage. We also recommend utilizing every last bit of space by installing toe-kick drawers beneath your cabinets, pull-out racks between appliances, and other creative small-scale storage solutions. Finish off by using lazy Susans, drawer dividers, or other accessories to organize your storage space.
4. Forgetting Friends & Family
Kitchens are known as the heart of the home for a reason. A kitchen isn't just a place for cooking, cleaning, and storing food; it's a place to entertain guests and gather with family or friends. Take this into consideration when you design your kitchen remodel. Try to include an area such as a bar or nearby sitting room where people can relax while they chat with the cook.
5. Following Trends Mindlessly
Knowing the latest trends can be helpful in creating a stylish kitchen. But trends are always changing, and unless you want to change up your kitchen every few years, you need to pick something with a little staying power. Choose looks that resonate with your style. Opt for timelessness when it comes to large-scale features like your cabinets, flooring, or appliances. You can go for trendy styles on more easily replaced kitchen features such as your backsplash or decor.
6. Going the DIY Route
Unless you're a do-it-yourself expert, we don't recommend trying to tackle a kitchen remodel on your own. Working with a qualified professional gives you confidence that your kitchen remodel will be high quality and durable, which isn't necessarily the case if you do it on your own.
Kitchen Remodeling in Kentucky
Before starting your Louisville remodel, learn more about what to expect with this kitchen remodeling cost guide by Louisville Handyman & Remodeling.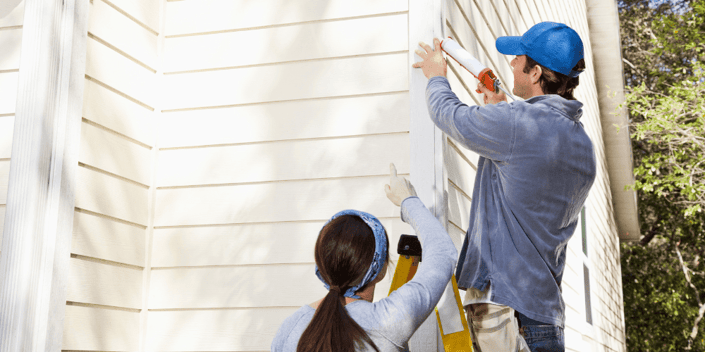 Owning a home is both a privilege and a responsibility. As the seasons change, so do the tasks required to keep your home in pristine condition. From minor challenges like fixing a leaky faucet to slightly more demanding tasks like checking HVAC filters, it's essential to have a home maintenance plan in place to tackle the tasks that keep your home functioning as it should. Louisville Handyman is here with a comprehensive homeowners guide to provide a comprehensive all-season checklist, helping you ensure your home remains the cozy sanctuary you deserve.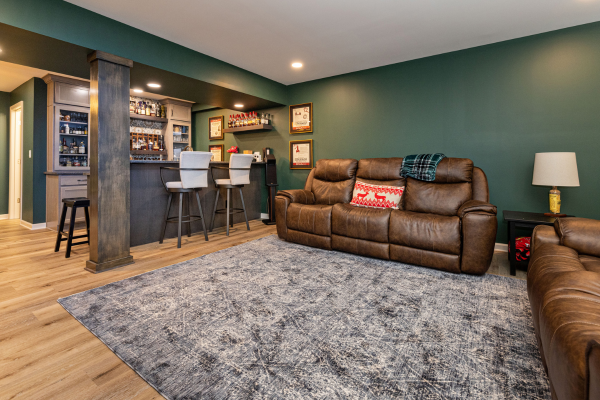 Louisville Handyman has been in the business long enough to encounter a myriad of misconceptions and myths associated with the design-build process. So today, we're taking a voyage into mythbusting territory. Let's unpack some common myths and highlight the best ways to sidestep potential pitfalls on your way to the home remodel of your dreams.