Must-Have Features for Your Louisville Home
Is your Louisville, Kentucky home missing some key features that would make it the home of your dreams? If so, the good news is it doesn't have to stay that way. Remodeling your almost perfect home can easily give you the home of your dreams. Expand or renovate, install unique home features, add functionality, and do anything else you can imagine with home remodeling.
Must-Have Features for Your Louisville Home
There are some custom home must-haves that reign supreme. Let's take a look at popular custom home ideas in Louisville, Kentucky:
Gourmet Kitchen with Oversized Island
The kitchen is the focal point of most homes. Naturally, remodeling homeowners want to emphasize this area in their custom dream homes. A stunning gourmet kitchen with an oversized island does the trick. This kitchen makes you the envy of all your friends and family. An oversized island functions as a prep area, buffet, and quick meal stopover. You have plenty of space to entertain for year-round parties and holiday gatherings.
Butler's Pantry
A butler's pantry is the perfect partner for your picturesque new kitchen. Tucked away from the kitchen in a separate room or corner, a butler's pantry allows extra preparation, storage, and clean-up space. Plus, it's the perfect place to stow away dirty dishes when guests come over! Extra room afforded by the pantry can be a lifesaver while entertaining during the holidays.
Spa-Like Master Bathroom
There's nothing better than having a place to relax and unwind after a long day. A spa-like bathroom gives you that space. When remodeling your bathroom, consider adding cool home features like a relaxing soaker tub, a walk-in shower, luxury lighting, and his-and-hers vanities. Create your very own tranquil oasis in your master suite just like this one.
Shower & Bath Wet Room
If your aim is to create a spa-like master bathroom, a wet room is a must. Gone are the days of hideous, cramped shower-tub combos. Large, luxurious, and waterproof, wet rooms encompass both your shower and tub. You have room for multiple shower heads, a freestanding tub, and any other features you can think of adding.
Master Suite with His and Hers Walk-In Closets
Do you need more closet space? That's usually a pretty easy fix. Having a master suite with his-and-hers walk-in closets solves a lack of usable closet space for both parties. And why not go ahead and include a sitting area where you can dress and put on your shoes while you're at it? Remodeling your master suite is the perfect way to give your home that little extra something it needs to be more functional and enjoyable.
Home Gym
If you want a convenient way for you and your family to stay healthy, consider remodeling one area of your home into a gym. A home gym is easier to access, available any time of day, and over time can be cheaper than paying for a gym membership. You may also find yourself more likely to work out using your home gym than you would if you had to actually drive to an off-site gym.
Living Room Oasis
The living room is one place in your home where you and your family can spend quality time together. Therefore, turning your living room into an oasis that everyone can enjoy is worth every penny. Your living room remodel could include a cozy fireplace to snuggle around. It could also include some custom built-ins or a media wall to suit your family's wants and needs.
Media Room
Of all the cool things to include when building a house, a media room is up there. Media rooms are becoming more and more popular. If your home doesn't have one, you're missing out. Your family will love watching tv, movies, football games, and other events on the big screen in your new media room. It also gives you a secondary place to catch the game or a favorite tv show if your children have decided to take over the living room remote.
Home Office
Ever wish you could spend your lunch break eating with family or taking your dog for a walk rather than hunched over at work? With a home office, you can! Working from home has massively increased in popularity in recent years. Whether you have the opportunity now or in the future, an office provides a place to get your work done at home. Beyond your job, you can use a home office for your hobbies, paying bills, managing other home matters, or just getting some peace and quiet.
A Beautiful Backyard
Custom dream homes should have a yard to match. With exterior remodeling, you can create a backyard that's perfect for spending time during the summer months.

Install a pool, outdoor kitchen, patio, deck, etc., for preparing food on the grill, hosting a party with neighbors, or simply sunning yourself on the lawn. New additions like pathways and a pergola can add a dynamic appeal to your yard. These exterior upgrades also improve your home's curb appeal if you're hoping to sell. Not sure which home improvements are best? Work with your contractor to determine which improvements create a beautiful outdoor living space and add the most value to your property.
Make Your Dream Home a Reality
Have you been thinking about upgrading your master bathroom, giving your kitchen a refresh, or finally getting the custom home features you've always wanted? If so, you've come to the right place. Louisville Handyman & Remodeling has helped homeowners across Louisville, KY, and surrounding areas make dream home ideas real since 2002. If you're ready to remodel your home or simply have questions about a potential project, contact us today!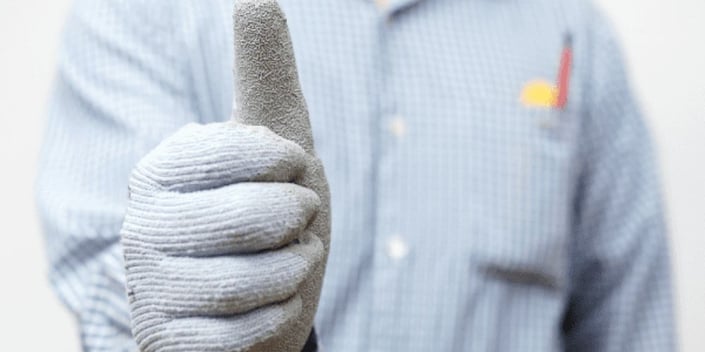 Trusting someone to work on something as important as your home is never easy. First, you have to find them. Finding a handyman to maintain your home is a bit different than hiring a general contractor for a major construction project, but you're looking for professionals with the same skills. Many people ask for referrals from friends or use apps like Nextdoor or HomeAdvisor. However, these tools are only helpful if you know what you're looking for. Over time, many homeowners have been burned by this approach and are looking for a better answer. We find that most customers need a midsize to large handyman service that is big enough to offer a wide range of services and comes with many years of experience. This combination helps homeowners have someone they can trust and also helps solve many of the problems that come with caring for a home.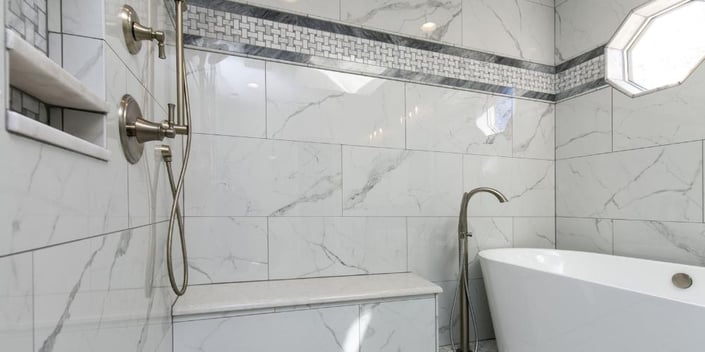 Bathrooms typically need to be remodeled every 15 to 20 years to maintain beauty and functionality. Knowing you need to remodel and feeling ready to remodel are two completely different things. Bathroom remodels are worthwhile because they boost your home's value and give you a chance to improve your bathroom's performance.