Must-Have Features for Your Louisville Home
Is your Louisville, Kentucky home missing some key features that would make it the home of your dreams?
If so, the good news is...it doesn't have to stay that way.
Remodeling your almost perfect home can easily give you the home of your dreams. And better yet, a home remodel is probably more affordable than you ever imagined.
Must-Have Features for Your Louisville Home
Let's take a look at some of the most popular features Louisville, Kentucky residents ask for when remodeling their homes:
Gourmet Kitchen with Oversized Island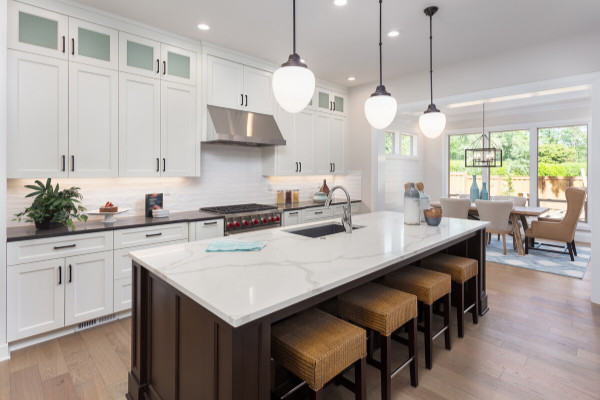 The kitchen is the focal point of most homes. So create a stunning gourmet kitchen with an oversized island that will make you the envy of all your friends and family. An oversized island will function as a prep area, buffet, quick meal stopover, and provide you with plenty of space to entertain for year-round parties and holiday gatherings.
When remodeling your kitchen, you will want to choose the best possible materials to make your kitchen remodel stand out and increase your homes value. Kitchen remodeling in Louisville, KY is made easier by hiring the right remodeling contractor who has experience with kitchen remodeling and knows the right materials to choose for your kitchen. The trick to building your dream kitchen is to plan, which you can start doing today!
Spa-Like Master Bathroom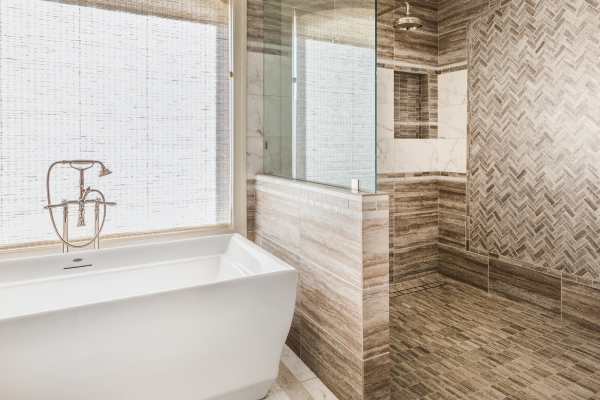 There's nothing better than having a place you can go to relax and unwind after a long day. A spa-like bathroom can give you that space. When remodeling your bathroom, why not consider adding a relaxing soaker tub, a walk-in shower, luxury lighting, and his and hers vanities. Create your very own tranquil oasis in your master suite just like this one.
There are a variety of reasons to remodel your bathroom, A bathroom remodel in Louisville, KY is one of the most common and quickest home remodeling projects undertaken by home owners. One of the reasons for this is because of how jaw-dropping the transformation can be.
Master Suite with His and Hers Walk-In Closets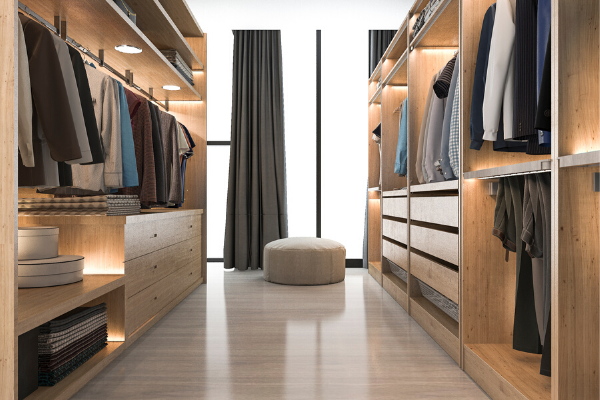 Do you need more closet space? That's usually a pretty easy fix. Having a master suite with his and hers walk-in closets will solve both you and your partner's lack of usable closet space. And why not go ahead and include a sitting area where you can dress and put on your shoes while you're at it? Remodeling your master suite is the perfect way to give your home that little extra something it needs to be more functional and enjoyable.
Home Gym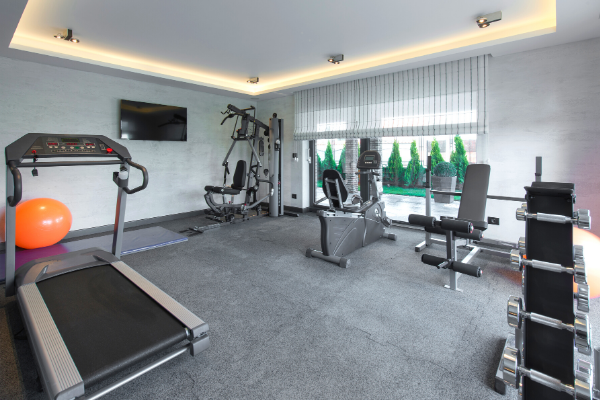 If you want a convenient way for you and your family to stay healthy, why not consider remodeling one of the spaces in your home into a home gym. A home gym is not only easy to access, but over time can be cheaper than paying for a gym membership. You may also find yourself more likely to workout using your home gym than you would if you had to actually drive to an off-site gym.
Living Room Oasis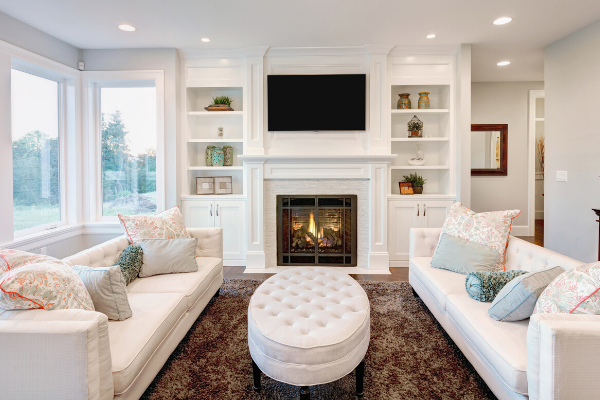 The living room is one place in your home where you and your family can spend quality time together. Therefore, turning your living room into an oasis that everyone can enjoy is worth every penny. Your living room remodel could include a cozy fireplace to snuggle around. It could also include some custom built-ins or a media wall to suit your family's wants and needs.
Media Room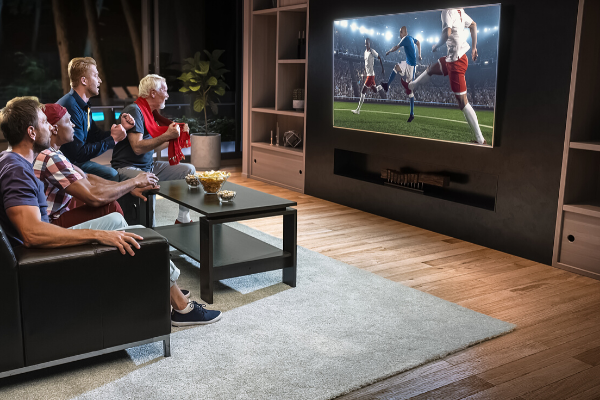 Another great feature when considering a home remodel is a media room. Media rooms are becoming more and more popular and if your home doesn't have one you're missing out. Your family will love watching tv, movies, football games, and other events on the big screen in your new media room. It will also give you a secondary place to catch the game or a favorite tv show if your children have decided to take over the living room remote.
One of the most common places to put a media room is in the basement. A basement handyman can help you design and build the ultimate media room. When thinking about the cost of a basement remodel, keep in mind the value it is going to bring to your Louisville home. The utility of having a basement media room may be worth it for you on it's own; however, ensuring that it raises the value of your home can make the investment all the more worth while.
Sun Room Remodel in Louisville KY
Don't you want to create the perfect outdoor living space in your home? We've got the home remodel for you! Sunrooms add natural beauty to your home's interior by bringing in the sunlight and creating an environment perfect for growing plants and spending time reading in the sun. Most sunrooms look very much like a covered porch, with screened-in windows, covered roof and an exterior doorway straight into the yard.
Sun rooms make a great place for having parties in the summer, and can also be a good place for relaxing or meditating. Installing a sunroom after your house has been built can deliver high ROI. If your old sunroom simply needs to be remodeled, talk to your porch or sunroom remodeling contractor in Louisville KY to have it upgraded.
Exterior Remodel in Louisville KY
Of course, sun rooms are just one improvement that you can make to your home's exterior. Working with some of the best pool installers in Louisville KY, you can create a backyard oasis that's perfect for spending time during the summer months. With the construction of a backyard deck and hardscaping, you can create a space that's flexible, attractive, and ready for any outdoor event.
Whether you're preparing food on the grill, hosting a party with neighbors, or simply sunning yourself on the lawn, you'll love spending time in your newly remodeled outdoor space. New additions like pathways and a pergola can add a dynamic appeal to your yard. These exterior upgrades also improve your home's curb appeal, if you're hoping to sell. Not sure which home improvements are best? Work with your contractor to determine which improvements will create a beautiful outdoor living space and add the most value to your property.
Do You Want to Remodel Your Home?
Have you been thinking about upgrading your master bathroom, giving your kitchen a refresh, or finally getting that open concept layout you've always wanted? If so, you've come to the right place. Our team at Louisville Handyman & Remodeling has been helping homeowners remodel and repair their homes across Louisville, KY and surrounding areas since 2002. If you're ready to remodel your home or simply have questions about a potential project, contact us today!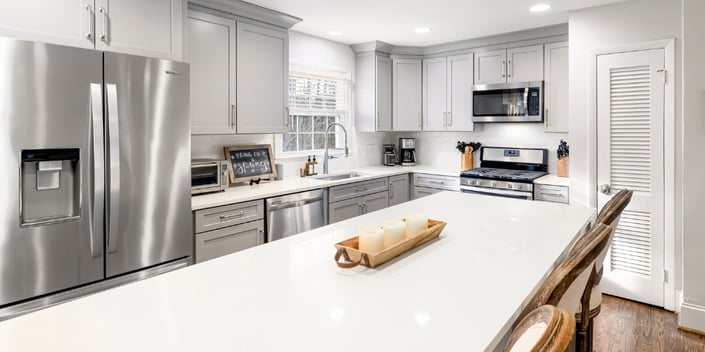 There have been more than a few questionable or impractical design trends in the last decade. If you moved into a new home or remodeled anytime in the past few years, you may have experienced these kitchen design mistakes. And, if you haven't, it's wise to learn what they are so you know not to include them in a kitchen remodel of your own.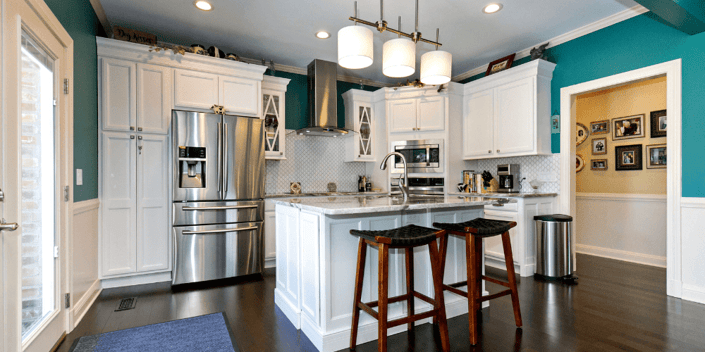 You don't want to get to the end of your kitchen remodel and be unsatisfied with the results. Or, worse yet, realize your plan includes a number of kitchen design mistakes. After all, kitchen remodels aren't cheap in time, energy, or cost; you need to get it right the first time — if you want to get it right at all. The key is to learn from the mistakes and experiences of others; start by checking out these eight common kitchen remodeling mistakes: