Why Choosing a Design-Build Remodeler is Best for Your Louisville Home
07 Mar, 2023
•

0 Comments
Your sad vinyl flooring has got to go. You're ready for a fresh new space, and you're done with the dated surroundings. If you're planning a residential remodel, you're likely wondering about the best order to contact professionals and which ones you need on your team to move from a dream to demolition day.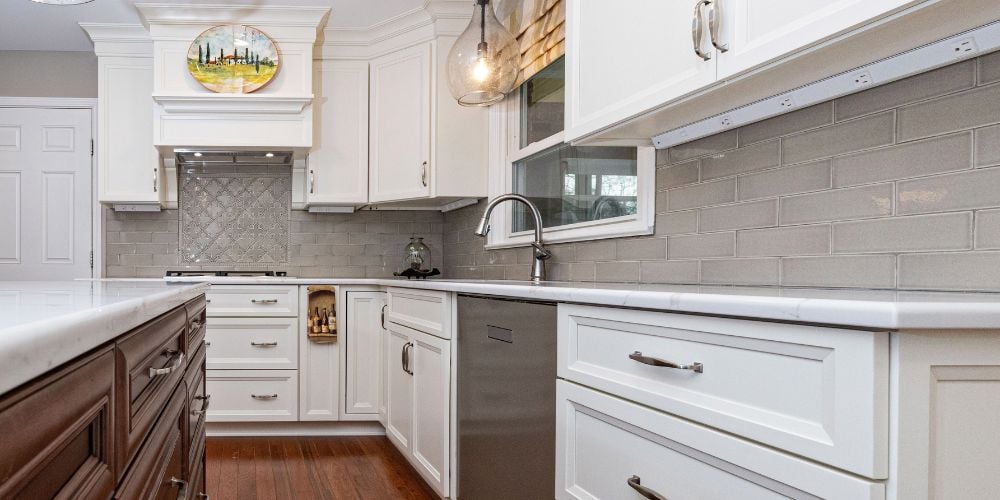 As a design-build contractor in Kentucky, Louisville Handyman & Remodeling is committed to the most efficient remodeling methods to design and execute your project. We have seen the
benefits of design-build remodeling
firsthand, and we'd love for you to learn more about the best method for your remodeling project.
Remodel Vs. Renovation
People often use these terms interchangeably, but there are subtle differences. Renovations are generally projects that restore the room to its original or more contemporary conditions. Plumbing, electricity, and other elements are not typically relocated but replaced with new features in the same location. Remodeling changes essential aspects of the space, such as moving countertops, walls, or appliances. Remodeling is generally more expensive and extensive than renovation. Head here to our home remodeling gallery to view gorgeous examples of Louisville area remodels.
What Are Your Options for Designing a Remodel?
Architect/Designer and Builder
This is the traditional method to complete a home remodel. In this system, a homeowner commissions a designer or architect to create a plan for their remodel and then finds a construction professional to execute it. While some designers and builders are used to working together, they are separate entities, and the homeowner is responsible for communication between the two if there are questions or concerns.
Design Assist
Some contractors build design-assist services into their contracts. This means that they are available to consult with your designer so that everyone has early professional input on your plans and understands your vision. Having clearly outlined channels and methods of collaboration between designers and builders from different agencies is extremely helpful in setting your project up for success if you choose a more traditional route to executing your remodel.
Design-Build
What is design-build? Design-build firms partner designers and construction professionals under one umbrella in the fastest-growing method for delivering construction projects in America. Both your builder and designer work for the same company, which means you hire both to take your project from start to finish.
Advantages of Design-Build
Designers and builders working for the same company on your behalf have many clear advantages. Here are a few of the top reasons to work with a design-build firm for your next remodel.
Streamlined Communication
Choosing a design-build remodel means you're no longer the de facto project manager. You connect with a single entity from the early stages of planning your project to the final walk-through. If your designer has a question for your contractor or vice versa, they can easily consult each other during every step in the process, leading to a better understanding of your project and simple communication between professionals and you and your remodeling team.
Want to hear about the benefits of working with a design-build remodeling from our happy customers? Check out our reviews.
Clear Accountability
One common problem with working with separate designers and builders is accountability and communication. Who is responsible for protecting your budget as you make selections? You may inadvertently make choices that cost more than you're willing to spend or significantly extend your timeline. It's easy for your builder and designer to point fingers at each other when your project comes in late or over budget. With a design-build remodel, everyone understands the scope of the work, the budget, and the actual cost of the materials included, which guides your selections and your designer's suggestions. There are fewer unpleasant surprises during your project.
Cost and Time Savings
Miscommunications lead to delay and waste. During its swell in the residential construction market over the last few decades, the data supporting the benefits of design-build construction have become extremely convincing. Design-build delivery method remodels are faster and less expensive than comparable projects completed with traditional techniques because a seasoned team executes every step. Who doesn't want their remodel completed on time and budget?
Work with an Established Team
When the same team of designers and builders partner on every project, they make each other better. Builders gain better insight into the latest trends and material options, and designers learn more about the methods to execute their designs and the associated cost. This shared expertise helps your designer create a plan for your remodel that plays to your builder's strengths and allows your builder to consult your designer with questions or modifications.
Louisville Handyman is a remodeling and design-build contractor proudly serving Louisville and the surrounding area with exceptional craftsmanship. We would love to discuss your proposed remodeling project. We're confident we can earn your business after we connect.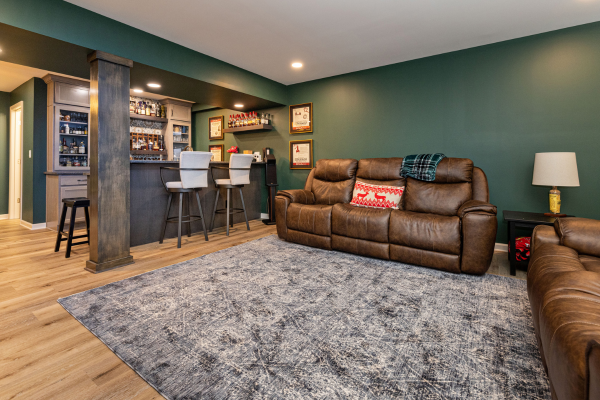 Louisville Handyman has been in the business long enough to encounter a myriad of misconceptions and myths associated with the design-build process. So today, we're taking a voyage into mythbusting territory. Let's unpack some common myths and highlight the best ways to sidestep potential pitfalls on your way to the home remodel of your dreams.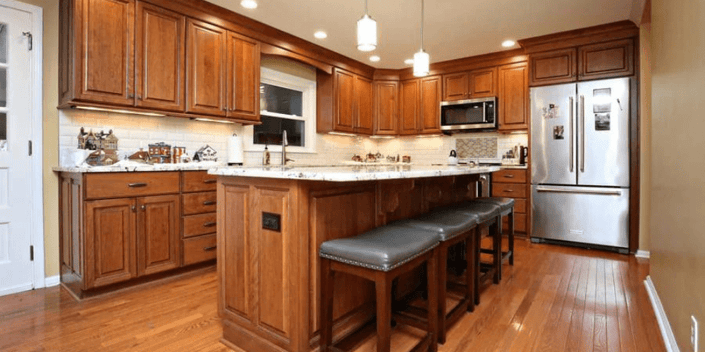 Welcome to another insider chat with Louisville Handyman, where we're all about turning your house into a home. Today, we're focusing on a topic close to the hearts of the hospitable folks out there – remodeling for entertainment. Whether you're looking back on past holidays and imagining how much better they could've been with an open-concept kitchen or daydreaming about transforming your basement into a bustling entertainment center, Louisville Handyman has got you covered.