Small Improvements to Make to Your Louisville KY Home
03 Nov, 2021
•

0 Comments
It's fall now, but winter is right around the corner and soon you'll be cozying up indoors, holiday hosting friends, wrapping presents with family, and decorating for the season. But is your home ready for a season of staying inside with your loved ones? Do you need to make some repairs, add functionality, or beautify your space? Keep reading for our list of holiday home improvement ideas. While it may be too late to fit in any major renovations, there are plenty of simple improvements that will have you singing "there's no place like home for the holidays!"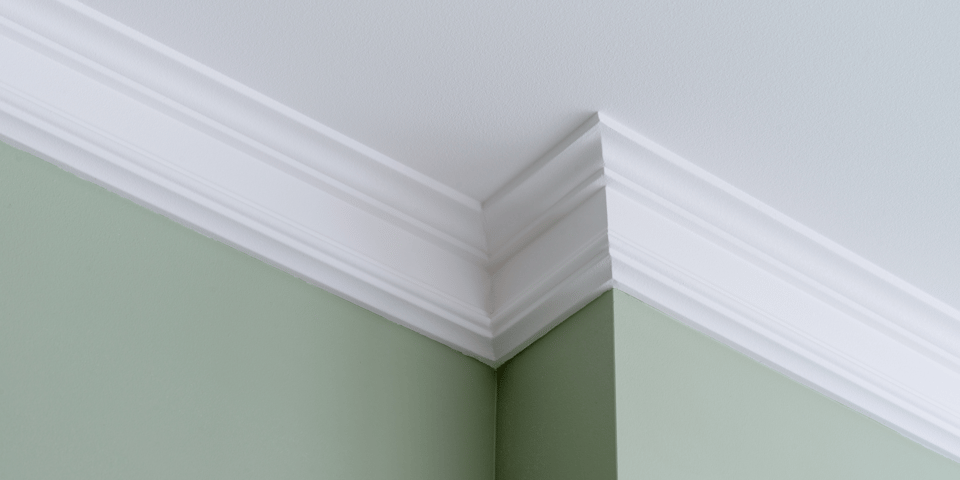 Revamp the Old
Giving the poorly-aged areas of your home a facelift is one of the simplest ways to get your home feeling fresh and comfortable for the holidays. To start, investigate the areas of your home that have accumulated the most wear and tear over the years.
Walls and floors are two areas that are often damaged during day-to-day life. You can clean marks off your walls or paint over them. If you're thinking about selling your home anytime soon, use neutral paint colors since it's easier for potential buyers to imagine themselves living in a more neutral space. Replacing damaged floors will also rejuvenate your home and there's nothing worse than seeing your beautiful hardwood flooring covered in scratch marks. If you want something particularly luxurious for your floors, replace the carpet. Having plush, soft carpeting will make you never want to leave the house!
Bathrooms and kitchens are two other areas that tend to need restoration. They're also areas where lots of dirt and grime end up. So, take the time to find and fix any cracked caulk where mold or mildew may be hiding. You can give your kitchen a new look by using a new stain or paint on your cabinets or by replacing your countertops. New facets and drawer handles are another way to switch up your aesthetic. And, while you're at it, try swapping your old doorknobs and other fixtures for more stylish ones!

Add Something New
There's no better way to revitalize your space than adding something new. That something new could bring added functionality to your busy life or, at the very least, it'll give you something different to look at.
The kitchen is a great room for a few additions. You can make it more functional for holiday hosting by installing new appliances, a mini-fridge, or a bar. Consider investing in water-efficient or energy-efficient appliances to start saving on your utilities. To beautify your kitchen, add a backsplash, which can also make Christmas dinner clean-up much easier!
Focusing your additions on the main areas of your home will make them more noticeable and enjoyable both for yourself and visitors. You can do this by adding wood trim or crown molding around your main entertaining areas to inspire elegance and sophistication. You could also open up your home and promote better traffic flow by knocking out a wall or two.
Make it warm and cozy in your living room by adding a fireplace or redoing your mantel if you already have one. It's also worthwhile to look into converting to an electric or gas fireplace if you have a wood-burning one.
Another way to freshen up your house is by adding new light fixtures or decorations. A new lamp or two can change the mood of your lighting to make your home more welcoming and a new rug, throw pillows, or statement wall could give your décor the refresh it needs.
Installing home electronics is another sure-fire way to spruce the place up. A flat panel television and surround sound system will make watching your favorite holiday movies way more fun! While you're at it, installing a programmable thermostat can save you money by using less energy on heating and cooling while you're away from home, asleep, or at any other specified time.

Get the Most for Your Money
When you're making home upgrades keep in mind which ones will add to the value of your home in the future. Generally speaking, upgrades that make the home feel more spacious, like finishing a basement or attic, or improve your curb appeal, such as a new front door or garage door, are good investments.
HGTV says a minor bathroom or kitchen remodel, exterior improvements, an attic or bedroom conversion, and replacing windows are among the best upgrades for your money. To see how much various home improvement projects cost in Louisville compared to the added value they'll bring when you sell, check out the Remodeling Magazine Cost vs. Value report.
Plan Ahead
More often than not, homeownership is about preparation or maintenance and there's always a lot of work to be done before winter comes. Here are a few things to make sure you have sorted out before the cold.
If you like to have a festive exterior, make sure you plan out your holiday light display and schedule time to put it up in advance. Or, if you don't have time this year, you can or hire someone to come install it for you. Preparing for snow is also a good idea. You can buy yourself a new shovel and snow removal equipment or you can hire a snow removal service. Additionally, you'll want to tune-up your furnace before the cold comes and tend to any other routine home maintenance like replacing old roofing or siding. Oh, and don't forget to fix any damaged appliances. Check out our tips for maintaining your Louisville home or contact our maintenance experts for help!
Ready to Create Your Perfect Home for the Holidays?
There's no one better to handle your home improvement projects than Louisville's #1 Handyman — and that's us! We offer a wide variety of services to meet our customer's needs and we'll provide you with an experienced handyman. While you're busy making holiday preparations, let us take care of your home!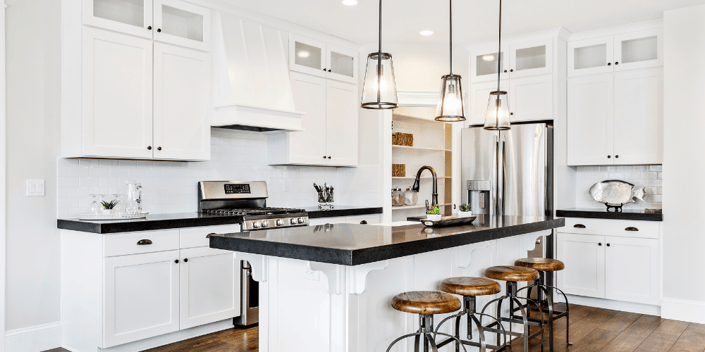 Is your Louisville, Kentucky home missing some key features that would make it the home of your dreams? If so, the good news is it doesn't have to stay that way. Remodeling your almost perfect home can easily give you the home of your dreams. Expand or renovate, install unique home features, add functionality, and do anything else you can imagine with home remodeling.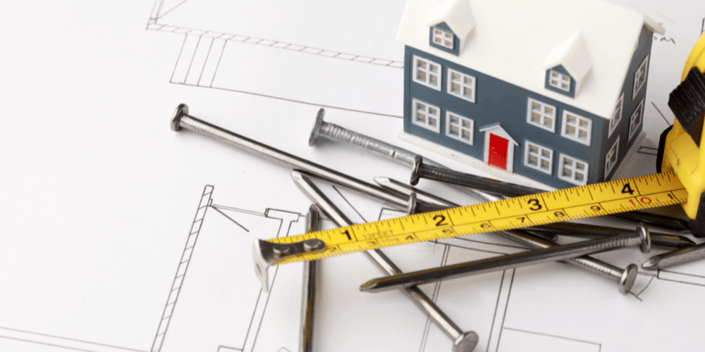 Understanding industry terminology and processes is a hurdle all remodel-aspiring homeowners face. There is a lot of knowledge to learn. But of all the terms you should be aware of, design-build is one of the most critical.