10 Ideas for Your Basement Remodel in 2022
14 Feb, 2022
•

0 Comments
Spending extra time inside during the winter may have you feeling cramped, even a little stir-crazy, in your home. One of the easiest ways to expand your space is to reutilize areas of the home you currently don't use often, like your basement. A dank, dirty basement isn't good for much beyond storage, but with a basement remodel you can transform your space. Use your basement to create a new section of your home, allowing your family to both spread out and gather together. Need some modern finished basement ideas or a cost guide to get you started? Louisville Handyman has your back. Keep reading for more!

1. Install a Bar
Want your basement to be the ultimate entertainment area? Then you can't go wrong with a basement bar. You can go big and get a fully-functioning wet bar that includes a sink, chopping station, fridge, and cabinets in a galley kitchen-type layout. Or, if you don't have much space to work with, carve out a small corner where you can fit a minifridge and pouring station for a dry bar. Either way, adding a bar will give your space more character and class, in addition to providing you ample space for hosting guests or preparing refreshments.
2. Make a Family Game Room
Generally, large open-concept spaces, finished basements are the perfect place for a family game room. Try breaking your basement into sections to accommodate all your family's favorite activities from crafting to gaming to spending time together. You can have a bar for preparing snacks in one corner, seating and a game table in another corner, and extra space for a pool table or play area. Plus, the great thing about a basement game room is that you never have to worry about the mess cluttering the upper floors of your home.
3. Build Out
Basements can be dark and drab, but they certainly don't have to be. Transitioning into a walkout basement will give you direct access to the outdoors and plenty of natural light to keep away the gloom. Once you have your walkout, you can add a patio or pool nearby to make your basement the ultimate indoor-outdoor hangout. A walkout basement also provides a convenient extra entrance and can add significant value to your home
4. Get Comfy in a Home Theater
If you're researching basement remodeling inspiration, you've probably seen a lot of basement theater room ideas, and that's for good reason! Basements are naturally dark quiet spaces, so they make a great place to relax and lose yourself in a good film. Locate your home theater far away from any windows and cancel out any remaining light using thick shades or black-out curtains. Then pick out your seating. You can keep it casual with a simple sofa, go all out with theater-style recliners, or research home theater ideas for basements to find a mix of the two that works for you!
5. Gift Yourself a Home Office
Having your own home office can be a game-changer. Whether you work from home or just need a place to call your own, a basement home office gives you peace and privacy. And a basement is the perfect place for a home office because it is on a lower level. That separation helps you focus in your office. Plus, it prevents where you work and where you play from overlapping.
6. A Kid's Playroom or Teenager's Hangout
If you have kids, you could consider letting them use the basement as their own playroom or hangout space. A basement playroom would give younger children space to store their toys, play games, and craft. Meanwhile, a teenager could use the space as a hangout room for their friend group or as an area to work on school projects. Your kids will enjoy having a measure of independence and you'll enjoy having peace and quiet upstairs!
7. Add a Bathroom & Bedroom
Having an extra bathroom and bedroom is always nice. And locating your guest bedroom and bath in the basement gives your guests an extra bit of privacy that can go a long way to helping them enjoy their stay. Since basements are naturally dark, try going for a cozy and warm atmosphere in the guest bedroom and bath. Use cream-colored walls to give off a homey feel while brightening the space, then bring in some warm tones and patterns. Make sure to locate your guest bedroom in the far corners of your basement to maximize the possible amount of natural light.
8. Give Your Guests a Luxury Stay
A guest bedroom and bath probably won't take up your whole basement, so you'll have plenty of other space to play with. However, if you want to give your guests a truly spectacular stay, you could use the rest of your space to create a guest suite. In addition to a bedroom and bath, a guest suite might have a lounge area, exercise area, or even a galley kitchen. This is a great idea if you have extended family that visit often and need lots of space.
9. Add a Studio Apartment
You can take the guest suite idea a step further by remodeling your basement into a full studio apartment. If you have older children, parents, or other family members that live with you, adding a studio apartment can give them their own space and autonomy. You can also generate another income stream by renting out the apartment. If you decide to go this route, it may be worthwhile to include a walkout in your remodel to give renters more freedom.
10. Do It All
Basements are usually large, open-concept spaces. They have the capacity to serve as an office, playroom, home theater, office, and on. Sometimes, they are large enough that they can be used for more than one purpose. If more than one idea on this list resonated with you, consider whether you could combine them to come up with your own multipurpose basement ideas. In addition to a home office, for example, you could also build a basement guest suite in your basement. Alternatively, an exercise area would pair well with a playroom basement, so you can keep an eye on the kids while you work out. Get inventive here and don't be afraid to research open concept basement ideas for some inspiration.


Ready to bring your contemporary basement ideas to life? Louisville Handyman can help you get the most out of your basement remodel! We'll create a design that takes your basement from dark and depressing to comfortable, exciting, and useful. Check out our services to learn more.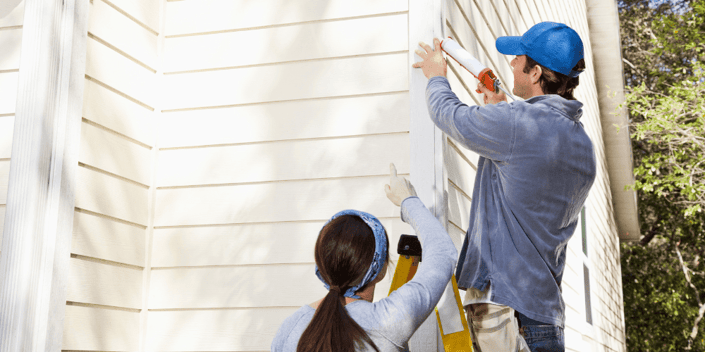 Owning a home is both a privilege and a responsibility. As the seasons change, so do the tasks required to keep your home in pristine condition. From minor challenges like fixing a leaky faucet to slightly more demanding tasks like checking HVAC filters, it's essential to have a home maintenance plan in place to tackle the tasks that keep your home functioning as it should. Louisville Handyman is here with a comprehensive homeowners guide to provide a comprehensive all-season checklist, helping you ensure your home remains the cozy sanctuary you deserve.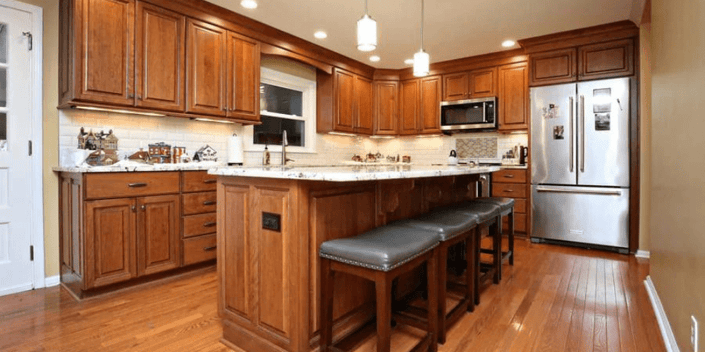 Welcome to another insider chat with Louisville Handyman, where we're all about turning your house into a home. Today, we're focusing on a topic close to the hearts of the hospitable folks out there – remodeling for entertainment. Whether you're looking back on past holidays and imagining how much better they could've been with an open-concept kitchen or daydreaming about transforming your basement into a bustling entertainment center, Louisville Handyman has got you covered.