Aging-in-Place: 6 Things You Need to Add to Your Home
13 Sep, 2021
•

0 Comments
Home is where the heart is, so it's no wonder that aging in place is the dream of many homeowners. We all want to know that we'll grow old in a place that is comfortable, familiar, and beloved.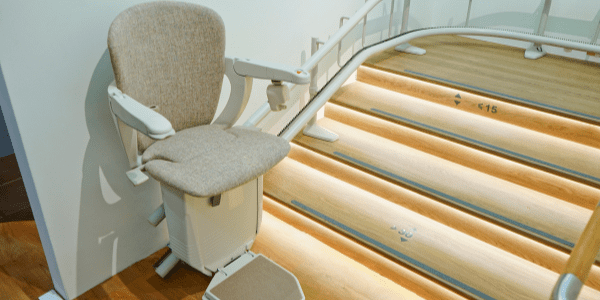 On many properties, home modifications for the elderly are an important component of aging in place. By purchasing adaptive equipment for the elderly and by making aging in place home modifications, aging in place can be safe and enjoyable.
If you're a middle-aged to retirement-age homeowner with a goal of aging in place someday, there may be many modifications you need to make to your home in order to continue living there. Below are some of the changes that you may need to make in the years just before or after your retirement.
Benefits of Aging In Place
There are many benefits of aging in place!
Live in the comfort of your own home.

When you age in place, you get to stay in the home that you've lived in for years. It feels familiar, comfortable, and safe.
Financially efficient.

Living in the same house is financially efficient compared to life in a retirement facility, which is often more expensive. This is especially true if your mortgage has been paid off.
Stay close to friends and neighbors.

Do you love the people who live near you? Aging in place allows you to live surrounded by people who are familiar and beloved.
Keep your pets.

Often, senior facilities have strict limitations on what kind of pets can live with residents. Staying in your own home, you'll be able to keep your pet with you.
Features and Products for Aging in Place
1. Stair Lifts
It's not uncommon for seniors to have difficulty going up and downstairs. Often, this difficulty gets worse as people get older. There are many ways of modifying stairs for the elderly. Stairlifts are a feature that is good for helping seniors stay in their homes. If you're thinking about installing a stairlift in your home, work with a qualified contractor to have the work done properly.
2. Wide Hallways
Wide hallways are important for homeowners who use a wheelchair or walker. Wide hallways make navigating the house easier. They can also help seniors avoid falls. Most hallways are naturally narrow.
If you're a homeowner who would like to widen your hallway, work with an experienced contractor to ensure the work is done safely. Your contractor will know how to get the work done without compromising the structural integrity of your house.
3. Soft Flooring
Carpeting is safer in the event of a fall, so it's the preferred flooring material for seniors. Carpeting is also naturally non-slip, which makes it doubly safe for seniors.
4. Kitchen Modifications
The kitchen can be one of the most dangerous rooms of the house, but there are many kitchen modifications that seniors can make to ensure that their kitchen is safe for food prep, cooking, and clean-up. Below are some examples of upgrades and remodels that can make a big difference in your kitchen.
Stove automatic shutoff device.

Automatic stove shutoff devices attach to the stove and turn them off if there's no activity in the room over a certain period of time. If you go away from your stove, the shutoff device will prevent you from accidentally starting a fire.
Low countertops.

Homeowners who need to sit at their counters while cutting up vegetables appreciate low countertops for getting their work done. This is helpful for anyone who can't stand for long periods, and for anyone who is bound to a wheelchair.
Extra lighting.

Extra lighting makes it easier to see in the kitchen after the sun goes down. It's important to have a variety of lighting types in the kitchen, including under-the-counter lighting recessed lighting, track lighting, and a light fixture.
Non-slip floors.

Non-slip floors prevent falls. This is important in the kitchen, where puddles and moisture on the floor may cause accidents.
Many of the changes that seniors need to make to their kitchens start with hiring a contractor with a range of skills. If you'd like to make your kitchen a safer place to get work done, hire a contractor you trust to get started.
5. Grab Bars and Bed Handles for Seniors
Grab bars and bed handles are important pieces of equipment for elderly care at home. These critical senior safety products prevent falls and also give seniors a surface to steady themselves at times when they're feeling unsteady.
6. Bathroom Modifications
Like the kitchen, the bathroom is another room that can benefit from many modifications. There are many upgrades that make the bathroom safer. Some of these upgrades are small, budget-friendly, while others are bigger and require an investment.
Installation of nonslip floors.

Just like in the kitchen, bathroom floors can be slippery when wet. Installing non-slip floors makes accidents less likely.
Lighting upgrade.

A lighting upgrade can prevent accidents by helping seniors to see in dark corners of the bathroom. It's helpful to install a variety of lighting options including pendant lighting, recessed lighting, and track lighting.
Taller toilet installation.

Seniors who have bad knees, a sore back, weak muscles, or poor coordination sometimes find it challenging to sit down on the toilet or get up off the toilet. A taller toilet is easier to use.
Curbless shower installation.

Curbless showers are easier to step into and out of, and are less likely to cause a trip and fall in the bathroom.
Shower seat purchase.

Shower seats are examples of adaptive shower equipment that makes showering easier.
Call Louisville Handyman & Remodeling to Make Home Modifications for Seniors
Aging in place can be done safely, but your home may need to be remodeled before this can happen. If you're a homeowner who would like to prepare your home for your upcoming retirement, contact the experts at Louisville Handyman & Remodeling to make an appointment to discuss your upcoming home improvement. We're proud to be your trusted team of contractors in Louisville.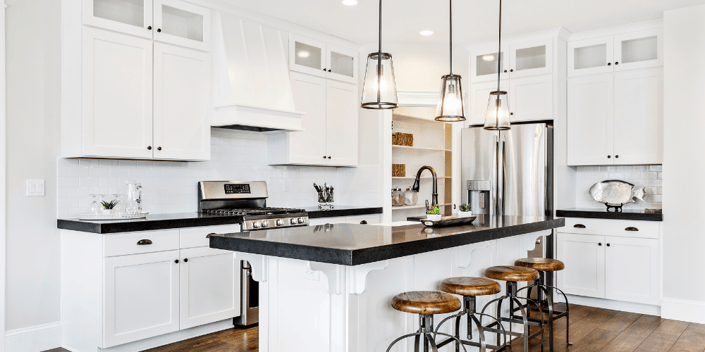 Is your Louisville, Kentucky home missing some key features that would make it the home of your dreams? If so, the good news is it doesn't have to stay that way. Remodeling your almost perfect home can easily give you the home of your dreams. Expand or renovate, install unique home features, add functionality, and do anything else you can imagine with home remodeling.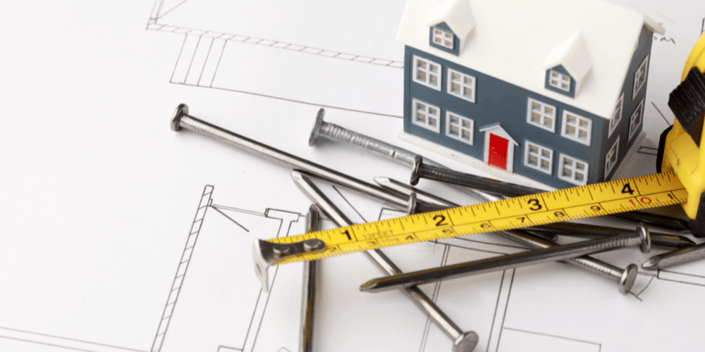 Understanding industry terminology and processes is a hurdle all remodel-aspiring homeowners face. There is a lot of knowledge to learn. But of all the terms you should be aware of, design-build is one of the most critical.